Former prosecutor turns to economic justice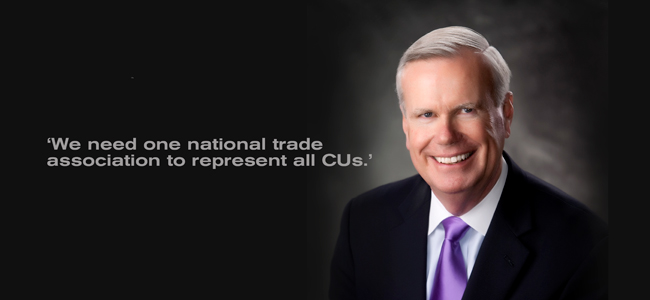 Egan created the nation's first league management agreement.
One constant in Dan Egan's career has been justice, first as an assistant district attorney and then as legal counsel for the Massachusetts Police Chiefs Association.
When a law enforcement friend joined CUNA Mutual Group, he told Egan how great it was to work with credit union people. So when an opening for general counsel at the Massachusetts Credit Union Association came up in 1981, Egan applied for the job and got it.
Less than three years later, the league's president died of a heart attack—and the board named Egan his successor. He's been helping member credit unions provide economic justice for their members ever since.
Egan will retire at year's end, handing the reins to CUNA executive Paul Gentile.
His main objective initially was to leverage the cooperative foundation of credit unions to make the most of the league's limited resources.
"At the time, credit unions were declining in numbers and few were being formed," says Egan, who also leads the New Hampshire Credit Union League and the Credit Union Association of Rhode Island through a management agreement. "I thought the more we could centralize resources, the better we would be in the long run."
His multifold accomplishments over the years bear this out, including:
continue reading »