Fraud liability shift changes have arrived – Are you ready?
As of October 1, 2016, your financial institution will be held liable for any fraud that occurs using a chip enabled MasterCard at one of your ATMs, if the exposed ATM is not chip enabled.
Since non-chip enabled cards are much easier targets for magnetic stripe fraud, the bad guys are primarily going after financial institutions that have not yet deployed this chip technology on their credit and debit cards. For this same reason, it is equally as likely that fraudsters will target non-chip enabled ATMs after the fraud liability shift date goes live.
To avoid financial responsibility for these card fraud attacks, work with your ATM vendor to build a plan for enabling the EMV chip capability on all of your ATMs! We recommend you also adopt the following measures to address the ongoing magnetic stripe fraud exposure many financial institutions are still experiencing:
Confirm all of your credit and debit cards have the chip enabled capability.
Make sure you are exercising your right to chargeback fraud to the merchant if magnetic stripe fraud is occurring on your chip-enabled cards.
Understand each fraud liability shift date being imposed and the impact of these shifts on your financial institution.
Be vigilant about securing your ATMs with adoption of physical protection methods and technology solutions.
Utilize an ATM checklist for ATM inspections and risk mitigation.
Check your vendors'/card processors' ATM parameters and card security settings to confirm they have strong and effective security layers in place.
Visa's EMV fraud liability shift change for ATMs will go live in October.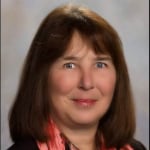 Ann assists credit unions in identifying areas of risk in their operations and recommends sound loss control measures to help reduce loss exposures. Davidson has over 40 years working with ...
Web: www.alliedsolutions.net
Details