GAC leaves halls of Congress ringing with credit union message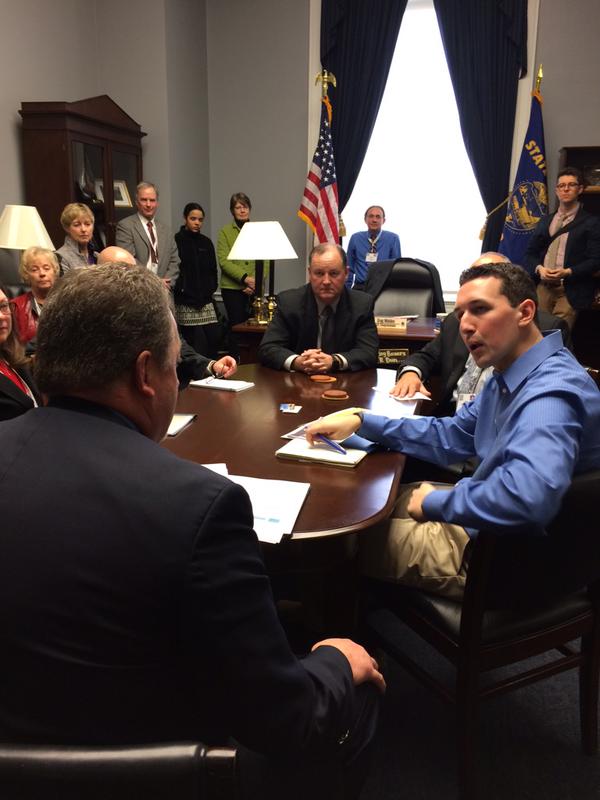 CUNA's Governmental Affairs Conference (GAC) wrapped up Thursday and was capped with this accomplishment: Credit union leaders in town for the meeting met with the offices of nearly all 535 members of the U.S. Congress, presenting a unified voice behind the priorities of credit unions nationwide.
Credit union advocates also meet with key regulators during the GAC, such as the three members of the National Credit Union Administration and often representatives of the Consumer Financial Protection Bureau. They bring to all meetings information to inform policy decision–but also personal stories of their service to members under the credit union philosophy of "people helping people."
As part of the final GAC outreach, credit unions from Missouri met with Sen. Claire McCaskill (D-Mo.) Thursday for a morning coffee to talk about merchant data breaches and their deleterious effects, an issue credit union representatives from across the country brought to their lawmakers throughout the week.
"It is critical for us to express to you what the true cost is to us," said Jeff Kennedy, president/CEO, TwinStar, Lacey, Wash., during a meeting Wednesday with a staff member of Rep. Derek Kilmer (D-Wash.).
continue reading »