Gen Y and credit union branches — An oxymoron? Not exactly.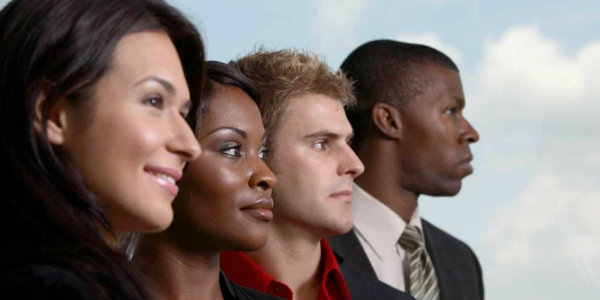 The predominant fondness of Gen Y consumers for digital channels and electronic everything has led to the assumption that it is a generation that is among the easiest for a financial institution to serve.  Simply provide them with access to online banking and a decent mobile app and they will gladly serve themselves.  But, not so fast.
According to the 2012 Fiserv Inc. Consumer Trends Survey, Gen Y members do not limit themselves to online and mobile banking.  In fact, they are more likely than any other age segment to visit a branch, drive up to an ATM or phone a call center.
For each of the banking services mentioned above, Gen Y represents the highest percentage of high volume users, defined as five or more visits/uses per month, more than any other age segment. The survey found that 17% of Gen Y members visited a branch or office five or more times in the past month, compared with Gen X's 10%, Baby Boomers' 10% and Seniors' 11%.
High volume users of ATMs equaled 34% of Gen Y respondents, 30% of Gen X respondents, 22% of Baby Boomer respondents, and 12% of Senior respondents.
Additionally, 6% of Gen Y members are high volume users of call centers, compared with Gen X's 2%, Baby Boomers' 1% and Seniors' 0%.
Gen Y consumers are still developing their financial management habits. They live more fluid lives and are more likely than older generations to move, purchase first homes, start new jobs, start families, and initiate new financial relationships
Many of these life changes may encourage branch visits – for activities such as applying for loans, opening new accounts or getting financial advice. The complexity of financial processes, fear or unfamiliarity, could also cause Gen Y consumers to more regularly seek help through more service-intensive channels at financial institutions.
Gen-Y most often turns to family for advice about money, but simultaneously, a majority of Gen-Y (59%) says they would be interested in working with a financial advisor. We all know young people who turn to their mother or father whenever they have a question about banking, but the reality is, they don't have all of the information.
That's where trained financial advisors come into play. And in regards to establishing financial relationships, millennials prefer face-to-face meetings.
So while Gen Y as a generation is known for living life in front of a screen (whether it be of a smartphone, tablet, or laptop), they are eager to connect to financial institutions for in-person advice, too.
So, what does this mean for credit unions?  First and foremost, do not make the mistake of writing off younger generations as being "anti-branch".  In reality, they want it all – online, mobile, ATMs, peer-to-peer, AND branches.
At the same time, do not make the mistake of trying to narrowly appeal to younger generations by "geekifying" branches.  For example, wanting to be the credit union version of the Apple store.
In the end, it's about understanding the various life stages of your entire membership and your market and delivering the right balance of technology and personal engagement to meet each of their needs in a very personalized way.
Michael Downs is the Vice President of Client Solutions at Momentum, a strategic design-build partner that takes a people centric approach to helping credit unions across the nation thrive.
Web: www.momentumbuilds.com
Details