Get your piece of the loan pie in 2017
Recently, industry analysts have been predicting an 8-10% growth in auto loans in 2017. That should come as pretty good news for many credit unions but it makes me wonder how big of a piece of the pie many will be able to consume. With more and more competitors emerging in the marketplace and manufacturers and dealers becoming more aggressive as new car sales flat line, credit unions will need to raise their game to a new level to consume their fair share.
Following are three Do's and one Don't to help your credit union be optimally successful next year in your auto loan growth:
DO become faster in your loan responsiveness
Generally, that "new" competitor has built its business model to provide 24/7 access to the loan application process and, in many case, loan approvals. How long does it take you to process applications and communicate decisions to members? If it's not as soon as absolutely possible, it's not soon enough. If it still takes the same amount of time as it did last year at this time, it'll take too long to be successful in 2017. Even members who are just looking for pre-approval want an answer right away – they've decided to go shopping tomorrow so they want an answer today. The consumer's definition of "fast" is a lot different than our definition of fast was just a year or so ago.
DO become easier to do business with
A built-in advantage many of your competitors have is "ease of use". New lenders, existing lenders who have re-engineered their process, and, certainly, dealers have an advantage because they can provide access to applications and closing documents online or at the buyer's fingertips. Further, their required documentation is often less demanding (even within the confines of current regulations). If your loan process from application to funding requires the same steps as it did last year at this time, it's too complicated compared to the competition. Not only can they potentially process the loan faster – the previous "DO" – but if they can also do it painlessly, you stand very little chance to win the business. "Ease of use" is a vital criterion in the buying process and a credit union's loan process needs to be as easy as absolutely possible.
DO be proactive and seek out loan opportunities
At every interaction with your credit union – physical and electronic – members need to know you offer auto loans at competitive rates with an easy and fast process. Communicating this message needs to be a continuous effort by the Marketing department as well as all member-interacting employees. Signage, taglines, cross-sales should all include reference to your strong auto loan capabilities. If you have attractive pricing and a comparable process, why wouldn't members get their loan with you? One reason, unfortunately, is because they don't realize you can do for them what the competition is promising to do. Shame on you … make sure you're top of mind when a member is in the car-buying process … make sure they give you strong consideration when selecting their finance provider.
DON'T give away profit
For many credit unions that can't favorably compete in the three "Do's", their only chance of getting a fair sized piece of the auto loan pie is to compete on price. In fact, for many of those, their survival beyond 2017 is going to require them to be the price leader in their markets. But who among you can afford to cut price any further? Can you really afford to compete with the auto companies and dealers on a regular basis? Notice above I've used terms like "attractive" and "competitive" when referring to pricing. You don't have to position yourself as the lowest price to win the business (at least not every time). Focusing on speed, ease of use, and awareness can, and will, allow you to generate significant loan volume and still get paid a fair price.
Now, the question becomes how to accomplish the "Do's" and "Don't" above. Experience from working with many top-performing financial institutions shows that three components are necessary:
1) Be willing to reinvent yourself at every turn – look at everything you do and seek ways to do it better or, in many cases, completely different. Look at the entire auto loan process from the member's perspective and ask why you're doing it the way you're doing it. If you're like most organizations, the answer will be, "because we've always done it this way." In today's highly competitive environment, that's not an acceptable answer; you need to find new and better ways of delivering every step of the process.
2) Get creative and look outside the box – don't restrict yourself to the same old ways that financial institutions have always delivered auto loans. The non-traditional competitors who are stealing your slice of the pie aren't doing it the same old way; they've found new and different ways of delivering it. Learn from their ways … if they can do it, why can't you? Get new and fresh perspectives from employees and members and non-members. Look at the process of delivering loans like an online retailer looks at delivering shoes or books. What do they do that you can do with your delivery channels?
3) Be passionate about making any and all changes – the leader of change can't just be a clerk or officer in your lending department who is frustrated by the inefficiency of your process. The change must come from the top and be tied closely to a new vision of thoroughly fulfilling member demands. Then, the credit union vision becomes a department vision for delivering their part of the process. And, ultimately, it becomes a clear communication of behaviors that each employee in that department consistently delivers to be optimally successful. But it's the passion for the vision and mission that will drive the change – the change in how you look at your current process; the change in how you develop solutions; the change in how you provide new and better ways of delivering to members.
Changes like the ones suggested above don't come easy for a lot of organizations and they won't occur overnight. However, it is critical to make them if your credit union is going to remain the Primary Financial Institution for your core group of members. As the analysts predict, there likely will be a significant auto loan pie in 2017 … making changes as proposed above will allow your credit union to consume the biggest piece possible.
If you'd like to learn how other financial institutions are improving their loan processes and trying to seize the biggest slice of the pie, my firm would be happy to have a conversation with you. We can be reached at Probert@fi-strategies.com or 636-578-3280.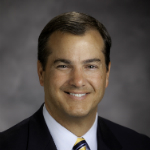 Paul Robert has been helping financial institutions drive their retail growth strategies for over 20 years. Paul is the Chief Consulting Officer for FI Strategies, LLC, a private consulting company ...
Web: fi-strategies.com
Details