Giving thanks: Personally and professionally
Spending time with loved ones, watching a football game, loosening the belt after all that wonderful food and falling asleep on the couch…yep, Thanksgiving definitely ranks high among my favorite days of the year.
At the Guerry table, we have a tradition, one I'm sure many of you share. We go around the table and take turns expressing what we're each thankful for.
These past few years, what with my family growing and relocating to far away cities throughout the country, I've found myself more and more thankful for the times when we are together. And, lately, I've been thinking of how thankful I am for togetherness that spills over into my professional life as well; namely, the togetherness of the credit union community and right here within the CUSO that I am fortunate enough to lead.
Aristotle said, "The whole is greater than the sum of its parts." Nowhere else is that statement more true than within the credit union movement. It's remarkable what we can accomplish when we have a collaborative mindset. I've often said that what sets us apart is how we embrace the idea that we're all in this together; I know that mindset is how we will continue to flourish.
When we stay true to our values, to our focus on service and the community, to taking real action and offering viable solutions that help improve our members' lives, we stand out from other financial institutions, consumers take notice, and the movement grows.
There is no limit as to what we can accomplish…together.
Happy Thanksgiving from our family to you and yours.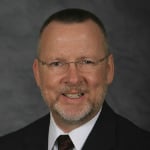 Mansel Guerry is President and CEO of CU24, operator of the country's largest credit union-owned POS and surcharge-free ATM networks, and also provides a range of other services to ...
Web: www.cu24.com
Details