Good Governance: Reinvest in strategic dialogue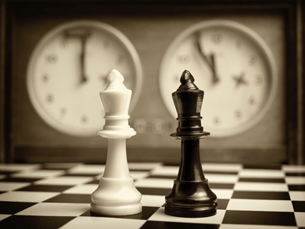 Tools and tactics for mining time so directors are more able to focus on the future.
by: Les Wallace, Ph.D.
Today's credit union board continually finds valuable face-to-face time a shrinking commodity. From risk to regulatory oversight, each board meeting covers a more complicated array of agenda items. Finding time to accommodate all the business and still be able to comfortably dialogue about strategy and future-facing decisions requires some sophisticated agenda management and board meeting facilitation.
Fortunately the board governance literature addresses some tactics and strategy for mining time from your busy agenda to reinvest in strategic dialogue. Let's look at a few.
The consent agenda is a modern day tactic more and more boards are finding useful. It comprises lumping reports and committee minutes that need no discussion with other minor business items that can be approved with dispatch (such as raising the signing limit on the payables schedule) in a "consent" item. This item is approved early in the meeting in one quick vote, saving otherwise time-consuming reporting. Boards digest the consent agenda items in their preparation for the meeting as with any other pre-submitted materials. As a safety device, any board member may ask for a consent agenda item to be moved to the regular agenda for discussion. The consent agenda allows more information to be included in the minutes (a great help to show regulators the breadth of your work) while protecting valuable discussion time.
continue reading »