Growing dissatisfaction with banks offers opportunity for credit unions
Many have come to know that credit unions put people before profits and offer a slew of other benefits, like favorable interest rates and no minimum-balance requirements. They also know they can't say the same for banks.
Nevertheless, the great majority of people continue to stick with their good old, fee-happy banks— while credit union growth remains relatively stagnant. A 2015 Accenture study, for example, revealed that credit unions grew only 3 percent among account holders ages 18 to 34 last year.
This raises a few key questions: Why, in an era when switching financial institutions is easier than ever, do people remain loyal bank customers even as their dissatisfaction grows? Why aren't credit unions subsequently growing at a faster rate? Finally, why aren't credit unions doing more to tell their story and tout their benefits?
Unfortunately, there are lingering misperceptions about credit unions, and now is an opportune time for us, as a community, to change them.  Growing consumer dissatisfaction, even alienation, from traditional banks creates a substantial opportunity for credit unions to win over new members.
Our own research indicates that many consumers are largely unaware that credit unions have changed with the times. While they may know credit unions possess a people-before-profits ideology and favorable interest rates, they're unaware of other advantages.
Of course bank locations still outnumber credit unions by a long shot, according to data from CUNA. A simple Internet search on "credit unions near me" will turn up far fewer results than a similar "banks near me" search. The major banks also do a great job of deploying and branding ATMs, which enables convenient account access as well many surcharge-free locations..
Clearly, credit unions need to get the message out that they have increased their physical locations and expanded their footprints.  Credit unions can actually offer broader access and a greater number of surcharge-free ATMs than even the largest banks. And, according to recent NCUA data, just 91 credit unions said they were considering branch expansion in 2009, but in 2013 that figure jumped 648% to nearly 700.  At the same time, U.S. banking companies shuttered more branches than they opened during the first quarter of 2014, according to SNL Financial.
Another message that needs to be shouted, loud and clear, is that today's credit unions are more open than ever before.  The idea that a consumer must belong to a special group, like a teacher's group or labor union, no longer applies.  Today, there is a credit union for nearly everyone.
Finally, a growing number of credit unions are offering new services such as mobile person-to-person payments, mobile banking, and competitive rewards programs. All of these things make financial transactions more convenient, with easier access and greater control than ever before.  We need to make it clear that these services are available from our local credit unions, bent on a commitment to meet the financial needs of the members they serve. 
With these things in mind, there's a lot credit unions can do to strengthen their message.
For starters, we can do a better job of reaching customers through their preferred means of communication, like social media outlets, mobile alerts and direct emails. Credit unions also need to increase their reach to target audiences through the appropriate languages. As a growing number of Americans speak more than one language, some branches may need to expand their bi-lingual materials and capabilities, and this may extend to those new service and delivery mechanisms we mentioned before.
In addition, credit unions can expand their reach by partnering with networks like CU24 that offer a wider availability of surcharge-free ATMs, and cost-effective electronic services.  
There's no time like the present to persuade disaffected bank customers to explore credit unions. Doing more to strengthen marketing tactics and messaging is a win-win for not only individual credit unions, but the entire credit union movement.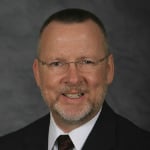 Mansel Guerry is President and CEO of CU24, operator of the country's largest credit union-owned POS and surcharge-free ATM networks, and also provides a range of other services to ...
Web: www.cu24.com
Details