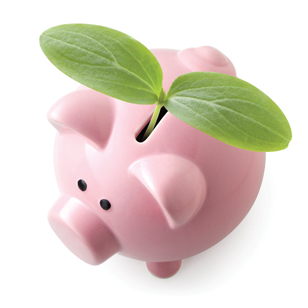 Organic growth, mergers and CUSOs: How these three strategies can drive credit union income.
by: Laura Lynch
Finding new revenue sources is strategically important to credit unions. The convergence of margin compression, downward pressure on debit interchange and overdraft income, and a slowly recovering economy are forcing the industry to rethink and develop effective revenue growth strategies.
Jim Burson and Vincent Hui, senior directors for Cornerstone Advisors, Inc., a CUES Supplier member and strategic partner based in Scottsdale, Ariz., focused on the execution of several strategies during a CUES Webinar, "Hitting Revenue Growth out of the Park."
Organic Growth
Growth rates have slowed dramatically for credit unions since 2009. According to The Cornerstone Report: Benchmarks & Best Practices for CUs, credit unions are averaging 2.5 products per household, representing stagnant growth in that area.
New accounts per day are also stagnant, but when compared to banks, credit unions are doing well. Credit unions are averaging two new accounts per day per branch; banks are averaging one.
continue reading »