Hack #3: Make the shift from vendor risk management to vendor performance management
Life hacks. They pop up on your social media feed all the time. Hammer time? Use a clothespin to hold the nail. Crazy cords? Organize them with a repurposed paper towel roll. They're smart strategies to manage daily activities in a more efficient way. For a small credit union, some of the best efficiency-driven life hacks – or biz hacks, if you will – are technology driven. They're simple tips to play smarter and gain an edge against your bigger competition. We have five favorites. Here's number three.
While risk management identifies and decreases potential third-party business uncertainties and legal liabilities, vendor performance management takes all that and adds cost and benefit assessments with organizational accountability and oversight. In short, adding measurement to the mix helps you better understand if vendors are working with you rather than just for you. You quickly learn if there is benefit to the relationship. If not, make new friends
As a small credit union, you likely already embrace the hack lifestyle, because you work with what you've got, improvising solutions to everyday challenges. As long as you play smart, you'll dominate the competition.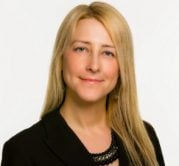 Michelle Shapiro has more than a 15 years of experience in the banking industry to her role as Financial Services Industry Expert at Hyland Software. Her mission is to share ...
Web: www.onbase.com
Details