Highly educated, unemployed and tumbling down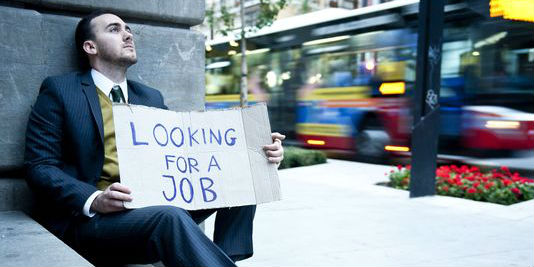 by: Martha C. White, CNBC
In the upside-down, topsy-turvy world of jobs these days, even an advanced degree can't protect some Americans from tumbling down the economic ladder.
The conventional wisdom that more education bears fruit in the labor market gets turned on its head when it comes to unemployment. For people with masters and even doctoral degrees, long-term unemployment is especially insidious. At best, these formerly high-earning professionals face the prospect of a years-long climb back to their former level of income and stature, while they delay retirement to rebuild their decimated nest eggs.
Others won't be that lucky. Debt, foreclosure and evaporated savings push them out of the middle class, and some just keep falling.
"Most of these people in this long-term unemployed category are experiencing downward financial mobility," said Carl Van Horn, distinguished professor of Public Policy and director of the John J. Heldrich Center for Workforce Development at Rutgers University.
Nearly half of the long-term unemployed in a Rutgers survey published last month estimate it will take up to a decade to rebuild their finances. More than 20% say it will take more than a decade, or that they'll never recover. The highly educated are "actually in worse shape because they had farther to fall and had greater financial liability," Van Horn said.
continue reading »