Honored to be recognized by my credit union peers
Lynette Smith inducted into the AACUC Hall of Fame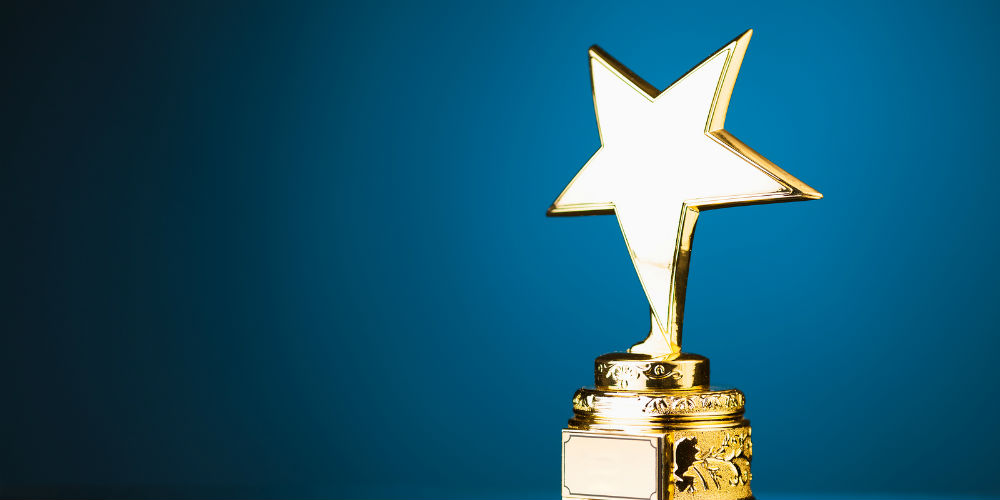 On March 1, 2021, I was inducted into the African American Credit Union Coalition (AACU) Hall of Fame. I am a native Washingtonian and 32-year veteran of the credit union industry. Currently, I serve as the CEO of TruEnergy Federal Credit Union, formerly Washington Gas Federal Credit Union. In his introduction of my award, Dan Berger, President / CEO of National Association of Federally-Insured Credit Unions (NAFCU), recognized me for my industry expertise, leadership, and empowerment of others. At first, I thought he was introducing another great leader in the industry. And then I realized I had accomplished so much in my credit union career. I cannot begin to share how honored I was to receive the award and this recognition from my peers for my business acumen, passion, and willingness to assist others, regardless of their position in the credit union industry.
Times goes by fast, and it seems that my 32-year career in the credit union industry was fulfilling. I love TruEnergy FCU, my TruEnergy Team, the challenges even during the pandemic, and the ability to serve our members. I answered the call to serve, relying on the perspective and insights of credit union leaders like Bert Hash (former AACUC Board Chairman) and Larry Sewell (current AACUC Board Chairman) when they said I could do it. They each asked me to fill a leadership vacancy on the Board in 2009 and lead a newly established mentoring program in 2021. In between these years, I served as Board Chair and Vice Chair. 
Despite business and family commitments, I was more than willing to step up. I remember the value of professional development that I received through CUES, NAFCU, and CUNA. As a 32-year member in these organizations and my induction into the CU Hall of Fame in Richmond, VA, as well as an AACUC scholarship in my name, I cherish the opportunity to be part of the CU legacy.
Innovation and leadership development are also vital factors of my success. I have always done my research in finding the best business partners in the industry. From my perspective, emerging and best practices have been critical ingredients to successfully leading a credit union.
Allow me to reiterate; I am a staunch advocate for the credit union industry, which I love with a passion. On three occasions, NAFCU provided the opportunity for me to give testimonies on pending regulations facing the industry. I shared my personal credit union story and TruEnergy's position on multiple issues with the United States Congress Financial Services Committee. I also presented the credit union's position on the burden created by increased financial regulations to the 45th President at a White House meeting. I welcomed the support of NAFCU in preparing me for these testimonies and other meetings on Capitol Hill.
I will tell you that my credit union is better because of the mentorship that I received at AACUC. Taking advice from credit union leaders regardless of age or color helped me become the leader I am today. The knowledge and advice they shared with me; I have in turn shared twofold while helping other credit union colleagues along the way.
The virtual induction to the Hall of Fame was incredible. There are not many African American CEOs in our industry. It finally hit me that I am gratefully now part of an elite group. I am deeply humbled. As I consider our industry going forward, I am concerned by the downward trend in credit union growth. It is alarming that the number of credit unions has declined nearly 50% to less than 6,000 since 1989.
I am proud to be one of the founders of the most recently established, Credit Union Women's Leadership Alliance (CUWLA), a Women's CEO Network for women leading CUs $300 million and under. I believe this is a critical first step to foster expanding credit union leadership and growth.
Additionally, mentoring programs, credit union professional and development training, visionary boards, and stellar workplace teams will form the foundation to serve CU members best. Finally, I know from the notes I send and receive that everyone wants to be acknowledged.
"Appreciation and development of the skills and gifts we each possess is the best advice I can give to ensure we serve the financial needs of our members effectively."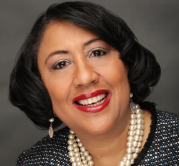 Lynette Smith has been in the credit union industry for over 32 years. In the past twelve years Lynette has been the President/CEO of TruEnergy FCU (formerly Washington Gas ...
Details