How a deposit account can transform an underserved community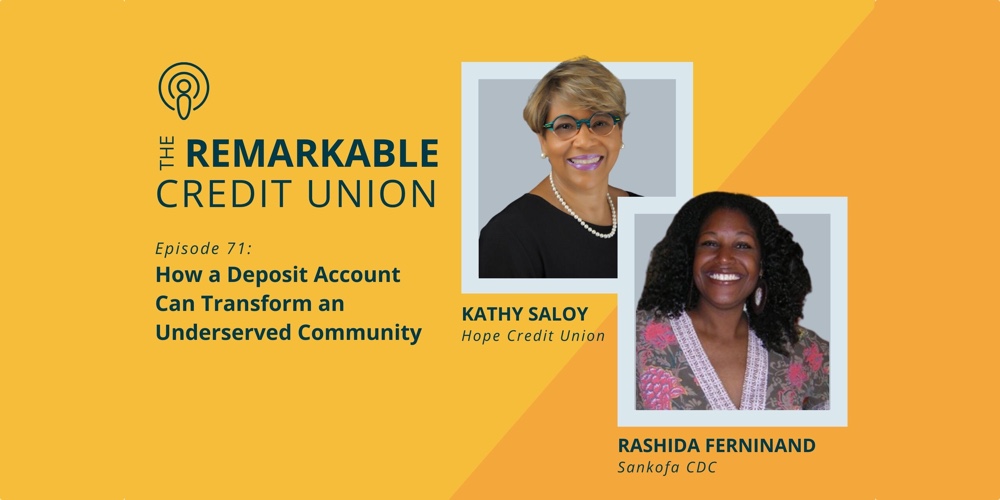 Small businesses matter. They are a catalyst for growth in our economy and a powerful force in creating thriving and equitable communities. They also offer individuals a unique opportunity to better their financial situation.
But access matters, too. Consider this startling statistic: The ratio of wealth for white to Black people in the U.S. is roughly 10 to 1 – but for business owners the ratio is only 3 to 1.
As champions of local communities and local economies, credit unions know that access matters. And yet they are often unable to get loans to the small businesses that need them the most for a whole host of reasons, be they regulatory restrictions, lack of expertise, or board opposition.
Hope Credit Union, through its innovative Transformational Deposit Program, has figured out how to create that access. I shared more about why PixelSpoke joined the program in a prior newsletter, and I was thrilled to get the chance to sit down with Kathy Saloy, Senior Vice President of Community & Economic Development at Hope Credit Union, and Rashida Ferdinand, Founder and Executive Director of the Sankofa Community Development Corporation (CDC), to learn more.
continue reading »