How climate change is impacting credit union communities today, and steps to mitigate risk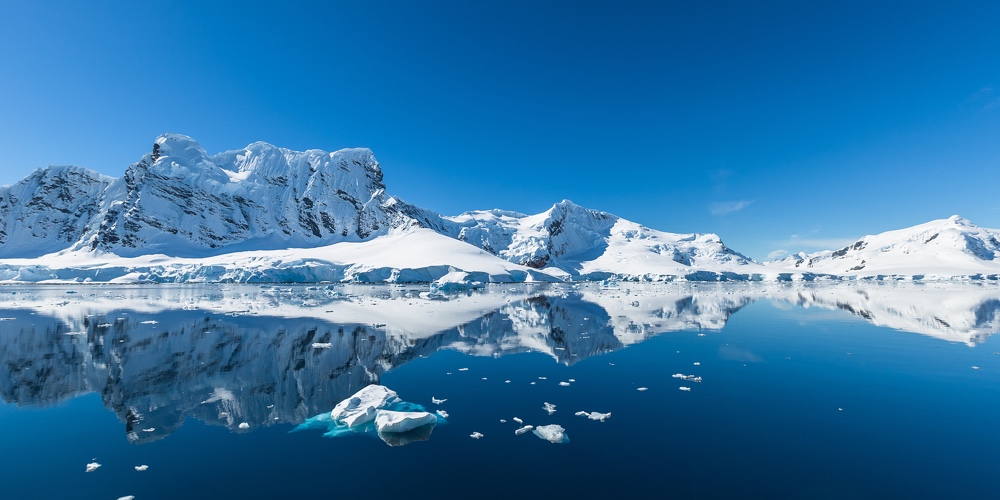 The time to acknowledge the effects of climate change on credit unions is a reality not to be dealt with tomorrow, but an existential challenge to be addressed today.
According to a report by the United States Financial Stability Oversight Council (FSOC), climate change has already impacted financial institutions and American consumers and "will likely be a source of shocks to the financial system in the years ahead." A report conducted by the nonprofit Ceres organization and the Filene Research Institute titled "The Changing Climate For Credit Unions," found that more than 60 percent of all credit unions – totaling at least $1.2 trillion in credit union assets – remain at physical risk from climate change. They will encounter growing risks from extreme weather events including floods, fires, hurricanes and increasing changes in regulations and technology, along with legal and reputational matters.
The report also discovered it is astonishingly risky for credit unions to ignore climate threats, with 60 percent of U.S. credit unions physically located within vulnerable weather locations. Additionally, those credit unions feature $141 billion in assets from high-risk industries that are evolving due to climate change. They face growing risk from extreme weather events including fires, floods, hurricanes and increased transition risk, such as changes in technology, regulation, as well as legal and reputational risks.
Extreme weather events and their increasing impact on consumers
Weather events have been growing in intensity in recent decades. An excess of 40 percent of residents in the U.S. reside in counties hit by extreme weather disasters in 2021, while more than 80 percent endured a withering heat wave. In the last year alone, the influence of fires and alarming storms also spread, resulting in over $145 billion in losses in the U.S. In just the last few years, the state of California has braved debilitating, record-breaking wildfires in both size and acreage, that have claimed hundreds of American lives, led the state's largest public utility to bankruptcy, left millions of residents without power and put the possibility of home insurance coverage into question.
In the other corner of the country, the state of Florida is now experiencing coastal flooding with routine flooding that is eroding coastal property values and contaminating fresh water supplies. Add Texas to the list, where the Lone Star State endured two devastating once-in-a-thousand-years flood occurrences in five years. From 2016 to 2019, both were relentless storms of 40 inches or more. More to the point, a report written by the Federal Reserve Bank of Dallas only further exposed the systemic nature of the current climate crisis; between the years 1980 and 2020, Texas experienced 124 individual disasters in excess of a billion dollars, the most of any state in the Union.
In addition to witnessing the driest "mega-drought" to unfold in the western U.S. in 1,200 years, New Mexico's massive Calf Canyon/Hermits Peak wildfire has engulfed 310,253 acres to date and is not yet contained. Whole villages were lost to the flames including hundreds of homes, grocery stores, school districts and yes, financial institutions.
As the recurrence and severity of these extreme weather and climate events have intensified, so has the cost. According to the National Oceanic and Atmospheric Administration's (NOAA) National Center for Environmental Information (NCEI), the year 2020 was the most expensive year yet for weather- and climate-related disasters. "There were 22 separate billion-dollar weather and climate disasters across the United States, shattering the previous annual record of 16 events, which occurred in 2017 and 2011," states the NCEI. "There were another 20 separate billion-dollar disasters in 2021."
Such disasters have an outsized effect on the health, well-being, economic security and the mobility of vulnerable populations, including low- and moderate-income communities, racial minorities, indigenous populations and children. The difficulties experienced by lower-income, less financially-inclusive communities are made incalculably worse when facing natural disasters, especially in many of the regions mentioned above.
Flooding, for instance, parallels historical patterns of social and financial exclusion. Heat waves affect city residents and communities of color much more due to population distribution or urban-built environments. One groundbreaking study on natural disasters found that "the key characteristics that seem to influence disaster vulnerability most are socioeconomic status, gender and race or ethnicity."
Unlike a bank that carries holdings ranging across various industries and geographical areas, the report adds that credit union's assets are less diversified on account of their field of membership, which is more likely to be geographically limited.
"There is a wide range of perspectives among credit unions about how best to prepare for climate change, and climate change may not be at the top of the pile of strategic concerns at most credit unions," says Taylor Nelms, Senior Director of Research at Filene Research Institute. "This report shows that it should be, because climate change poses great risks to credit union balance sheets and offers great opportunities for credit unions to differentiate, grow and meet emerging consumer demands."
The joint report parallels the world's leading scientists' warnings that the gap to act on the climate crisis is closing quickly. This April, the Intergovernmental Panel on Climate Change stated we must take action in all sectors to carve global greenhouse gas (GHG) emissions by the year 2030 while limiting average temperature rise to no more than 1.5 degrees Celsius.
7 steps our credit union can take to address climate risk
The joint report by Ceres and Filene Research Institute provides seven steps credit unions can implement to address climate risk. Such processes include:
Publicly acknowledge that climate change represents a risk and detriments to their balance sheet and to their members
Perform research and educate themselves, their staff and external stakeholders about climate-related challenges and opportunities their credit union faces
Start compiling climate-related data points on behalf of the cooperative
Adopt the recommendations of the Financial Stability Board's Task Force on Climate-Related Financial Disclosures (TCFD)
Execute on climate scenario analysis of loan portfolios
Invest in their cooperatives and while leveraging partnerships and building system-wide resources
Encourage action-oriented communication throughout your credit union ecosystem, national trade organizations, state credit union leagues, policymakers and state and federal agency regulators
Getting started with these steps above will allow your cooperative to get ahead in its efforts to mitigate the damage done to your credit union community while lifting your members up in their endeavors to get back to, and improve upon, their journeys toward financial inclusion and better, overall financial wellness.