How communication and personality improves the onboarding process
New relationships can be stressful. People are blindly figuring each other out and managing expectations. When it comes to work relationships though, the "getting to know you" onboarding process can be easier with the right tools.   
As with many things in the workplace, the most useful tool of all is communication. 
Successful communication relies on the ability to understand the message being conveyed. That's where personality assessments come into play, giving you the information you need to truly understand and be understood. 
When most people think of personality tests, they think of matching candidates to a job. Or, they think of them as tools for their employee management, development and retention programs. What might not spring immediately to mind is their use in the onboarding process. 
They say you never get a second chance to make a first impression, and that's definitely true when bringing a new employee into your credit union.  Which is why having a virtual cheat sheet for understanding the newest member of your team can be the game changer that gives you the advantage when it comes to a successful onboarding process. 
Every company has their own unique culture and ways of bringing new people into their world, and the most successful ones continue to redefine those processes by using analytics throughout the employee lifecyle. 
Twitter, for instance, has a 75-step onboarding program moving their new hires "From Yes to the Desk."  It's safe to assume that it takes more than 280 characters to explain the process!
Google, true to its brand, relies heavily on analytics to map out the best paths to the future success of a new hire, and that path varies by position and department.  Based on how other people have found success within similar roles, they match what works and where they need to do more to help each new hire grow into their position. 
The use of a personality assessment, in every step of onboarding, can personalize the process and establish the groundwork for more long-term value, and long-term commitment, from your newest employees. An assessment takes your organization's current onboarding methodology and puts a personalized spin on it. It can help you map the path for success for specific individuals, and in fewer steps than Twitter's detailed program. Even better: it can be custom fit for your credit union's culture and needs. 
For instance, one HR challenge with new employees is getting all the mandatory paperwork completed. In most companies, there is a lot of it. From federal forms and setting up security access to countless other procedural acknowledgements to sign and initial, that amount of written communication, all at once, can be intimidating. But if you know your new hire's preferred way of processing information (do they thrive on deadlines and multi-tasking or do they need to complete one thing at a time, for example) you can use the onboarding time to release these forms in a way that plays to their strengths.  
Similarly, you can use the required training videos and other audiovisual materials for maximum impact once you understand the individual strengths of your new hire and tailor the rollout of information to them accordingly. For example, Jared is detail-oriented and wants to fully absorb as much information as possible. He may take longer with each piece of the process to make sure he fully understands the information. Tonya, on the other hand, is comfortable moving at an accelerated pace and keeping copies of everything to refer back to later. 
Many companies have a training program with designated trainers to help a new hire learn the system and corporate culture. And many successful companies couple that with assigning a personal mentor. Not just someone giving them information, but helping them assimilate into their new environment, guiding them through their daily routine with verbal and non-verbal reinforcement and feedback. They help them transition through their work lifecycle towards a greater role in the success of the company. Mentors can also help manage new employee expectations when it comes to formal communication (coming down from official channels) versus an informal sharing of information within the department and other corporate cultural norms they might not be used to encountering. Behavioral analysis successfully pairs these people by matching communication styles, making it easier to coach new hires through any challenging areas that may occur. For example: Sally's outgoing personality, and her love of mingling with new coworkers to help them assimilate, might be a boon to helping bring in Jonathan, who enjoys a hands-on approach and working closely in groups. But she might not be the best fit for Rebekah, who is more reserved and who prefers an analytical, one-on-one approach to the mentoring process, with steps and goals laid out to help her get comfortable in her role. 
Successful onboarding doesn't end with a signed form or a completed training program. It's an ongoing process that continues past the 90-day evaluation, as it morphs into successful long-term employment. That happens when a good plan and purposeful communication work together to help your new hire become an essential part of what is great about your organization. 
Starting a relationship off on the right foot doesn't guarantee success, of course. But it does make everything – negotiating conflict, the process of discovering things about each other, and inevitable change – so much easier. Give yourself those advantages, and you're more likely to end up with a dream match.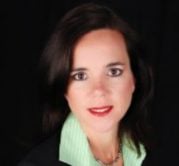 Carletta Clyatt, a popular seminar speaker, is the SVP at The Omnia Group.  She offers clients advice on how to manage more effectively and gain insight into employee strengths, weaknesses ...
Web: www.omniagroup.com
Details