How credit unions can shine in dark times
Credit unions with close relationships to their members and communities were made for a time like this.
Advertising plans and marketing strategies built for 2020 could not have predicted the current state we're in. The temptation is to jerk the wheel and cut advertising spend and marketing projects because they are viewed as a large budget expense. While rapid changes to media and marketing strategy are appropriate, stopping marketing is a knee-jerk response that could hurt your opportunities to emerge from the crisis and recession more rapidly in the future.
Going silent with your brand risks losing vital awareness and positive perceptions of trust and accountability when consumers, businesses, and communities need it most. There is also the risk of losing market share to other financial brands who will step up to fill the vacuum—including the non-traditional players who have been eroding relationships one specific product offering at a time. Credit unions cannot lose sight of protecting their brands and readying for the challenge ahead of marketing strategically for growth and health.
As studies from the last two recessions have shown, massive cuts in advertising might be the worst thing to do, and can hurt your future speed to recovery after the recession. As the last recession began to ebb, 2009 media spending declined overall. The organizations that sustained their spending increased their sales and market share during the recession, and especially after the market returned.
In conversations with financial institutions across the country, we are helping them reevaluate and recalibrate their strategies and marketing spending in focused ways right now around media mix, greater audience targeting, product prioritization for immediate relief, and messaging content and tone. How financial institutions dial in their marketing and advertising across these dynamics will determine how fast they come out of this crisis: at full speed or battling to catch up.
Shifting Media Mix
Unsurprisingly, TV and streaming are booming as Americans stay home. Broadcast news (especially local program viewing and listening) has increased. In addition, many of our clients who have sustained broadcast buys are receiving unprecedented value-added placements from stations who appreciate their business at a time when other advertisers are pulling back. The value of every media dollar spent here is essentially being multiplied.
While TV has deep reach in building brand awareness, digital media provides faster, more dynamic ways to target audiences quickly and measure results. Streaming is on a rapid rise and social platform usage is also up dramatically. Migrating or increasing spend in these areas will help you reach a steady concentration of consumers to build your brand.
But not all media is gaining in value. Many financial institutions' media plans included event sponsorships and out-of-home advertising during spring and summer when people are normally outside and on the road. They are the largest impacted media right now for obvious reasons. Out-of-home contracts can be challenging, if not impossible, to get out of without major fee penalties. However, several outdoor companies are offering make-goods and extended flights to build back promised impressions.
Messaging Content and Tone
In the first wave of shock, many financial institutions offered soothing but ultimately vague messages. The phrase "we're in this together" was a near universal theme. But actually being there for members requires clear follow-through, relevant solutions, and practical help.
As the recession mounts, value, simplicity, and online options will be increasingly prized. Price and rates, fees and payments, along with fast online and mobile solutions will all matter more than ever. You'll want to be direct, simple, and clear, not just empathetic. Credit unions can and should be proactively leading individuals, households, and businesses through this crisis with real empathy—which means lowering hurdles in any way possible to get customers into a better financial position.
How you respond—and the communications and brand voice you use—will set the tone for your reputation and image through this crisis. Brands like Hotels.com are advertising with Captain Obvious right now. Why? Brand building and visibility ahead of the curve. One day ahead, people will be starved to travel again.
A 2019 national study found that 77% of consumers prefer to buy from brands that share their personal values. We're seeing that in brands like Zoom and Ford stepping up to help America battle the crisis. We believe this values focus will only rise through this crisis. This is a time for you to lead with your own values and purpose.
Preparing for the Recovery
As the first wave of this global pandemic begins to reach its apex and we begin to think about returning to some level of normalcy, it's time to prepare not just for this next phase, but longer-term growth—which will be undoubtedly dominated by data analytics and well-targeted member journeys and focused marketing strategies.
Disruption fosters innovation, for those who capture the moment. But most credit unions, frankly, have not had to innovate significantly in the booming growth market of the last decade. Unfortunately, this crisis will expose any weakness that success has hidden. And a lack of data-led marketing strategy and analytics will cause many organizations to fall further behind in the recovery ahead.
Smarter digital tools and intelligent analytics will no longer be an optional investment. This is a pivotal moment to rethink your priorities, spending, and marketing investment in these areas. Speed to implementation and results will become more critical than ever. Ultimately, this is the best investment because it will enable you to create personalized services for your members that will help them each individually find financial wellness and get ahead.
Members absolutely need their credit unions in different ways now than ever before. Pivoting to be a lifeline, providing helpful solutions, flexibility to stay afloat, and online and analytics strategies to help people manage their finances is an opportunity to build your brand in powerful and needed ways.
Your brand can be built up and honed in a crisis, or it can be damaged with missteps. Don't step back from sound strategic marketing with a wait-and-see approach. Step up to lead visibly and in tangible ways—with your staff, with your members, with your communities who all need you in different ways right now. Remember, credit unions were made for a time like this.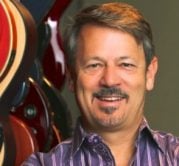 Mark Weber is the CEO and Chairman of Strum, a 30-year nationwide leader in financial services, branding, business intelligence analytics and data-driven strategy. With offices in Seattle and Boston, Strum ...
Web: www.strumagency.com
Details