How decreasing gas prices could affect your credit union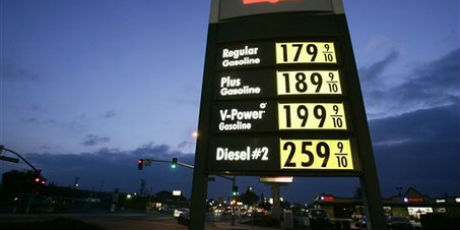 As gas prices have dropped to levels not seen since 2009, consumers and many businesses, such as those in the transportation industry, are enjoying a welcome cash flow. With oil prices at $46 per barrel and a gallon of gas averaging $2.05 for regular unleaded, according to AAA's Daily Fuel Gauge Report, Americans are saving billions. Literally. As a matter of fact, according to AAA, Americans saved $14 billion on gasoline in 2014 compared to 2013. While many of the nation's credit unions will benefit from the extra cash in consumers' pockets and share accounts, some institutions nestled in oil production regions could be negatively impacted should oil prices remain at current levels or continue to fall.
While these numbers are startling (in a good way) and it is good news for consumers and the overall state of the economy, the rapid decline in the price of oil has a different set of ramifications for the oil and gas industry and their respective regions of the country. "Low oil prices are increasingly impacting the U.S. land drilling market," said a company spokesperson from Helmerich & Payne, the giant contract rig company, after announcing that it planned to idle up to 50 oil rigs, reducing its shale activity by approximately 20% within a few weeks. Reductions in drilling operations are early indicators of future reductions in oil production. Reduced drilling and production means that employee demand and royalties paid will decrease, impacting the economies in these regions.
We reached out to several CEOs at credit unions in these regions and were able to get first-hand insights on potential impacts and efforts being made to mitigate risks. The good news is that none of these organizations are yet feeling the impacts of the low gas prices, and, in fact, they all felt that there would be a period of economic improvement as a result of the lower gas prices. The boom—and the associated job opportunities—have taken a hit on these communities' retail, service, and housing sectors. The increase in demands for these sectors has caused significant price increases and it's expected that decreased demand will come with welcomed reductions in prices for the region. However, many feel that these improvements would be temporary and that sustained or lowering oil prices will eventually have a negative impact on these communities.
Expectations and Risk Management
The top priority for these credit unions is to ensure that they are able to help their members keep their financed assets should their income situation unexpectedly change. They recognize the need for effective loan protection program options that can be executed efficiently without putting their credit union at greater risk. Ronny Haynes, CEO of Southwest Heritage Credit Union in Odessa, Texas, indicated that "Return on Membership" is very important to their organization and that Southwest Heritage will work closely with impacted members to help them keep their assets and remain in sound financial standing. Since there hasn't been a significant need for loan protection programs at credit unions in these regions during the boom years, each of them indicated that training is being rolled out to employees on ways to adjust loans without increasing risk to the credit union. In addition, some of the credit unions are offering unemployment relief, and vehicle return products are being offered to provide members with a financial safety net for a few months or, at worst, have a means to return vehicles without being financially impacted by vehicle depreciation in the event of an unexpected change in employment status.

Trimming the Fat
Additionally, the credit unions we spoke to are finding methods to fortify their bottom line against anticipated decreased loan demand and shrinking share deposits. Donna Neal, CEO of My Community FCU in Midland, Texas, states that her credit union is scrutinizing capital expenditures, and if not absolutely necessary for exceptional member service, will postpone purchases for 18 to 24 months until there's more clarity on long-term oil performance. Credit unions are also evaluating employee training classes and if they require travel, in-office or online alternatives are being selected to save on traveling expenses. In addition, there are also opportunities to maximize revenue by evaluating the retail price on loan protection products and exploring new products or services that can help protect members during times of need.
Hoping for the Best, Preparing for the Worst
Finally, these credit unions are preparing for increased workloads in their collections department related to charge-offs, repossessions, and bankruptcies. While they don't expect delinquencies to skyrocket, they do assume that the additional work would be noticeable in collection offices. Eager to control costs, none of the credit unions we spoke to anticipate hiring additional staff at this point. Rather, they are making plans to move employees inter-departmentally to help with the potential collections work. Training additional collections staff and implementing tools to increases efficiencies are currently being deployed with the expectation that these efforts will help the credit union handle the additional delinquencies without hiring additional staff
The future of oil prices are speculative at this point, but there does seem to be a consensus that prices will remain low through the first half of 2015, with a few economists forecasting prices as low as $36 per barrel. The persistence of low prices will have a trickle-down effect on these regions as overtime is cut, wages are reduced, non-essential staff is laid off, and ultimately, higher-skilled employees are let go. It's clear that credit unions in these territories should seriously consider making preparations now before they're facing the worst of the fallout.
If your credit union is in an oil-rich territory and would like assistance with preparing for potentially sustained low oil prices, call 866-252-2058 today and our account management team will help you define a plan to keep your members in their vehicles, strengthen your bottom line, and improve collections efficiencies.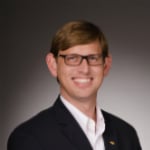 As Director of Technology Strategies for SWBC's Financial Institution Group, Jason is responsible for developing and launching new products and services that address financial institution needs and provide a ...
Web: www.swbc.com
Details