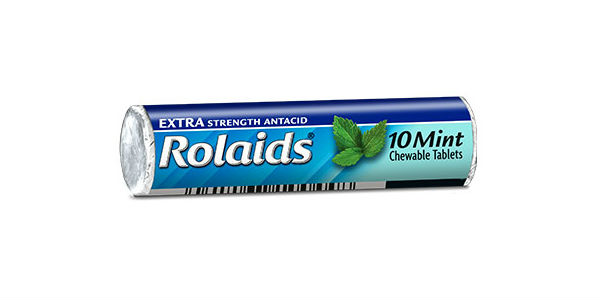 When you saw this headline, some of you may have flashed back to a decades-old television commercial for an antacid, which taught us that relief is spelled, "R-O-L-A-I-D-S."
Flash forward to today: If there were a comparable commercial for financial institution officials who are pained by regulatory burdens, it would proclaim that relief is spelled, "E-G-R-P-R-A."
The awful acronym (pronounced ee-GRIP-ra) stands for the Economic Growth and Regulatory Paperwork Reduction Act. It requires federal banking agencies to review all of their regulations every 10 years and seek public comments on how to improve those rules.
NCUA is not required by the EGRPRA statute to engage in the regulatory review process with federal banking agencies. However, NCUA has chosen to engage in this process.
In fact, to coincide with the second round of EGRPRA, 17 NCUA rules are currently open for a 90-day comment period.
EGRPRA is consistent with NCUA's three-year review of each regulation. It is good government. And it aligns perfectly with our Regulatory Modernization Initiative.
Regulatory Modernization Initiative
I initiated the Regulatory Modernization Initiative in 2011 to implement President Obama's Executive Order 13579. We committed to:
"Promote retrospective analysis of rules that may be outmoded, ineffective, insufficient, or excessively burdensome, and to modify, streamline, expand, or repeal them in accordance with what has been learned."
Ever since becoming NCUA chairman, I have invited ideas about how to improve regulations that NCUA has direct authority to change—as long as the changes won't compromise safety and soundness.
Frequently when I ask credit union officials for suggestions about rules that are particularly onerous, they cite rules we cannot change—such as Bank Secrecy Act regulations or other rules issued by other agencies.
However, some of the very best ideas for change have come from credit union volunteers and officials. And whenever we can safely relieve regulatory burdens, we take action.
In fact, over the past three years, we have taken 15 actions that have cut red tape and provided lasting benefits to credit unions:
Eight regulations have been eased, providing regulatory relief to thousands of credit unions;
Three processes have been streamlined, facilitating low-income designations, blanket waivers, and small credit union exams;
Four legal opinions have been clarified, allowing more flexibility in credit union operations.
Results from the Regulatory Modernization Initiative are now posted on the NCUA website.
More Relief in the Works
This year I have an ambitious agenda for relief. For starters, I would like to:
Modernize the rule on member business lending. My intent is to essentially remove all limits on MBLs except those imposed by statute. This would eliminate waivers, remove the requirement for personal guarantees, and end unnecessary restrictions on construction and development loans.
Finalize regulatory relief on fixed assets. Eliminating the 5 percent limit and the need for fixed asset waivers would empower federal credit unions to make their own business decisions on purchases of land, buildings, office equipment, and technology.
Fine-tune the proposed rule on asset securitization. My intent is to allow qualified federal credit unions to securitize their own assets as an additional tool to manage interest rate and liquidity risks.
Add more automatic approvals for associational common bonds. Our proposed rule cited seven categories of associations that NCUA could automatically approve for federal credit union fields of membership. Commenters suggested several more categories of associations that should be considered to facilitate access to credit union membership as the law intended.
Exempt more credit unions from risk-based capital, interest rate risk, and liquidity rules. The NCUA Board has committed to review the definition of "small" credit unions under the Regulatory Flexibility Act. The time is right to raise the threshold from $50 million in assets to $100 million, so that 745 more credit unions would qualify for regulatory exemptions.
I hope we are able to accomplish all of these regulatory relief objectives, while finalizing a risk-based capital rule which will protect the credit union system from paying for losses of those who take excessive risks. That would truly spell relief.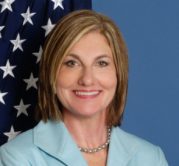 Debbie Matz was nominated by President Barack Obama to serve as the eighth board chair of the National Credit Union Administration (NCUA). After confirmation by the U.S. Senate on ...
Web: www.ncua.gov
Details