How not to behave at the office party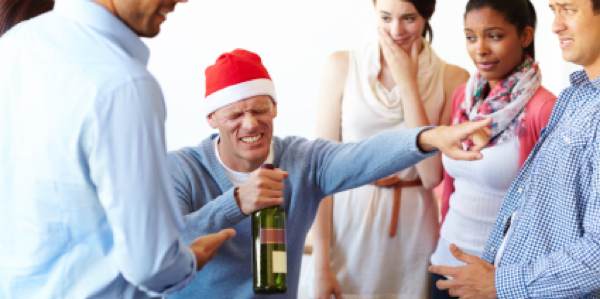 What a stressful year. Congressional gridlock so severe that the government shut down for 16 days. Obamacare's massive glitches. Continuing high unemployment and an economy that remains shaky.
by Susan Adams
You'd think that at the office holiday party you could grab a glass of bubbly, let your hair down and speak your mind.
Don't do it. The office fête is not the place for unconstrained chatter. It's also not the place for personal confession, expressions of frustration or speechifying about what you'd do with the company if you were in charge.
Instead, remember that you are at a professional function and behave that way. That means listening as much as talking, keeping your conversation on safe subjects like hobbies, movies or family and deferring to superiors.
"Don't outshine people who need the spotlight, or hold some aspect of job security in your hands," advises John Challenger, chief executive of the worldwide outplacement firm Challenger, Gray and Christmas. "The holiday party is a great time to build relationships. Don't get into behaviors that might cause relationships to deteriorate or be damaged."
John Bliss, the founder of BlissPR in Manhattan, never liked to take chances. More than 15 years ago he started a tradition of pre-party pizza dinners. The company orders enough pies for its 30-member New York staff at around 4:30 in the afternoon and tries to make sure everyone has a few slices. It's a guarantee no one will be drinking on an empty stomach.
continue reading »