How schools can improve their personal finance education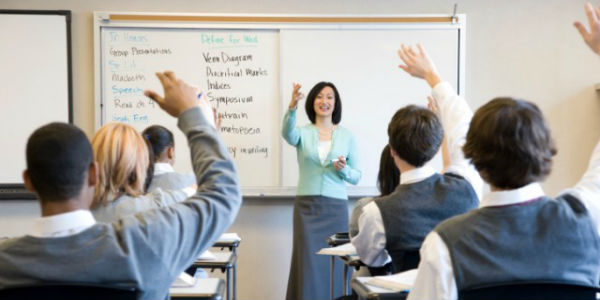 by: Sheiresa Ngo
Are high schools doing enough to provide a solid financial education? That answer might depend largely on state and school requirements, but some financial education experts say schools could do better.
The lack of a standard personal finance curriculum in America's classrooms has been a hot topic for quite a while. Right now only four states (Missouri, Tennessee, Utah, and Virginia) require that students complete one semester of personal finance as a requirement for graduation, according to the JumpStart Coalition for Personal Financial Literacy. Roughly 17 states require high school students to take classes that incorporate personal finance, according to the Council for Economic Education.
The fact that financial education is a necessary component of the school curriculum is quite evident. Charles Schwab's Teens & Money survey found that roughly 35% of teens do not know how to manage a credit card and 31% do not understand what a credit score is. Furthermore, 22% don't know how income taxes work and 17% don't know what a 401(k) is.
The Cheat Sheet had a discussion with four personal finance educators about what they think should be part of the high school personal finance curriculum. We spoke with Matt Paradise, vice president of Massachusetts JumpStart Coalition, Christopher Hensley, president of the Houston-Midtown Chapter of The Society for Financial Awareness, Sabrina Lamb, founder of World of Money, and Victor Ricciardi, finance professor at Goucher College and co-editor of Investor Behavior: The Psychology of Financial Planning and Investing.
continue reading »