How the influencers want to interface with their finances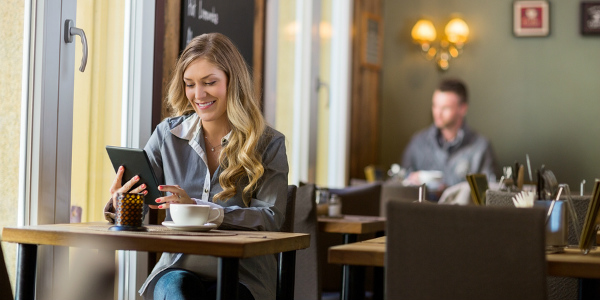 Two-thirds of U.S. consumers own smartphones. Fifty percent own a tablet or e-reader. With the explosive growth of digital channels, and as mobile devices continue to grab even greater share of consumers' time and attention, credit unions have the opportunity to leverage this obsession to drive member loyalty and engagement.
Non-traditional players in the market are no doubt taking this opportunity seriously.
Take, for instance, applications like Mint.com. With 10 million users, Mint automatically updates and categorizes financial information from various sources and suggests ways to save. Automatic alerts like bill reminders can be sent to a user's mobile phone or email. While users can only 'see' their money ― not transfer or access it ― the application does pull information from multiple accounts, such as checking accounts, credit cards and retirement accounts, to provide a complete financial picture on one convenient interface. It allows users to set a budget and create a plan to reach personal financial goals, with built-in tracking capabilities.
Working within new digital parameters, today's most successful financial innovators are also snapping into the social aspect of banking and money management. Consider SmartyPig, for example. The web application helps people save for specific financial goals like a wedding, a vacation, a charity event or even a flat-screen TV. The FDIC-insured savings account also encourages SmartyPig users to share savings goals with friends and family and offers rewards for hitting the savings goal. This feature scratches the surface of another consumer trend – the need for social engagement from anywhere, anytime.
Personal information that was once considered private – even financial transactions and goals – can now form the basis of a Tweet or a Facebook post. Orin the case of SmartyPig, blast email to friends and family encourages them to contribute their own funds to a user's personal savings goal.
A provider called Movenbank is working to outpace the competition and set itself apart even more from traditional banking by offering no branches, no paper and no plastic. This concept of a 'cardless bank' is gaining attention namely because of its omnichannel approach. The mobile device application enables users to transfer funds both in and out, pay friends over Facebook and withdraw cash from ATMs. With the Movenbank app, consumers can see their account balance before and after a purchase, in real time. Transparent, clear information about the status of their accounts is another draw for users.
Another interesting player in this market is Dwolla. This innovative payments ecosystem lets consumers make person-to-person payments through email and social network sites like Facebook and Twitter. A particularly interesting feature is Dwolla Spots. The payment platform allows consumers to identify nearby merchants that accept Dwolla payments. Consumers can pay the merchant for goods or services without plastic or cash and record the transaction instantly; this can then be shared with friends online. While mobile payments still represent a small percentage of in-store purchases, they rose 103 percent in the U.S. between 2010 and 2013.
Individuals in high-value, influential groups like Gen Y, Hispanic and the underserved are looking for innovative ways to interact with their finances succinctly and conveniently. By taking a proactive approach to emerging solutions for payments, your credit union will be better positioned to satisfy these changing consumer appetites.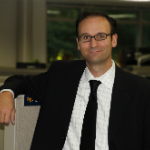 Ryan Anderson is vice president of product for The Members Group (TMG). As such, he is responsible for overseeing strategy and execution for the payment company's product developments and ...
Web: www.themembersgroup.com
Details