How to be the MVP of your team
A team should be a well-oiled machine. In order to have value, all of its parts should work well together. If you're part of a team, here are some ways you can be at your most valuable.
Be all-in: If you were at #CUNAGAC this year, you may have gotten the opportunity to see Gian Paul Gonzalez and hear about his "All-In" movement. Not only should you be "all-in" for your members, but for your coworkers as well. When you're working on a team, give everything you've got and be "all-in" all the time .
Know your role: All parts of a machine have a function. You have a function as a member of your team. Even if you think you're capable of more, embrace your role and own your work. The better you execute your job, the better it is for the team.
Be versatile and flexible: Sometimes roles change. Hopefully this is because you've shown great potential in a certain area. The good news is, you're getting new experiences and challenges . This can only increase your value as an employee down the road. Be ready to adapt to change and deliver good results in whatever area you're needed.
Communicate: March Madness is my favorite time of year. One thing I've learned from watching tons of college basketball is that it doesn't matter how much you know, there's always a UMBC that's going to ruin your bracket. The other thing I've learned is that a good team communicates well. You probably know how important communication is to me, and it should be important to you. When you're on the same page as the rest of your team, that's when the magic happens.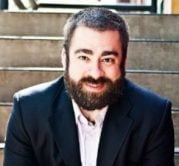 John Pettit is the Managing Editor for CUInsight.com. John manages the content on the site, including current news, editorial, press releases, jobs and events. He keeps the credit union ...
Web: www.cuinsight.com
Details