How to build long-term relationships with local businesses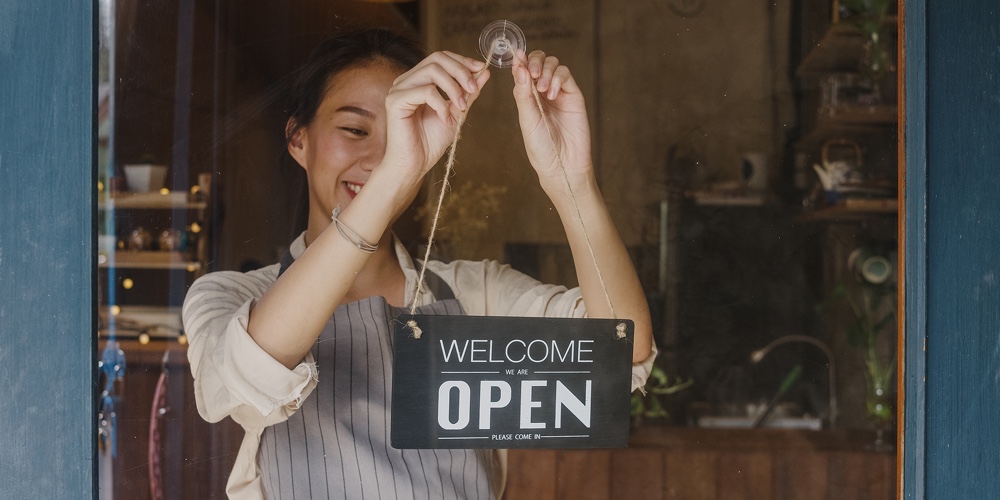 Every business owner wants to succeed, but no one can do it alone. Entrepreneurs need a helping hand to advance their professional goals. Credit unions are a critical part of this balance because they're almost always community-focused and have unique opportunities to connect with residents.
This guide explains how to build long-term relationships with local businesses so everyone can professionally benefit from their local credit union.
1. Create Education Opportunities
There's always room to grow, especially for business owners. They should always strive for innovative ways to improve, so they'll likely be interested in educational events. These can be opportunities to support their team members or share insights with other business leaders in the community.
Credit union teams can invite them over for events on shared professional topics like client engagement and outreach. They can also provide access to educational workshops on financial planning to enrich employees and support their growth at their respective businesses. Employees and owners will gain exclusive tips and feel personally connected to the financial organization that taught them how to succeed.
2. Host Networking Opportunities
Networking can radically change the course of a company, but it remains a mystery for many business owners. Hosting a networking event will bring management teams and business owners together so everyone can learn how to connect and develop their companies.
After the event starts, credit union managers and owners should meet with all attendees to begin or strengthen their long-term relationships. The face-to-face interactions form personal connections that keep local businesses loyal to the professional relationships that launched them towards greater success.
3. Form Meaningful Partnerships
Partnerships are another excellent way to build long-term relationships with local businesses. They will always ensure the best interests of both organizations involved if the owners sign beneficial agreements and maintain a focus on mutual growth and support.
However, many small business owners are wary of partnerships with other companies and financial organizations that can restrict their ability to grow. Larger corporations with a bottom-line mentality may have burned bridges in the past, making entrepreneurs distrustful of business partnerships. 
Forming meaningful relationships will require care and trust. Credit unions should, if they haven't already, focus on a value-first service mentality that promotes strong communication with partnering businesses. Transparency in the contract process and support with needs will go a long way in building long-term trust.
4. Sponsor Community Events
Residents attend community events to bond with their neighbors and have a great time. They'll recognize businesses they've trusted before as they walk around, visit booths, and snag free branded gifts. Credit unions, as member-owned organizations, have a unique way to build community trust. They  can sponsor these events to set up a local presence and start long-term relationships with other businesses.
Potential clients could visit a company's booth at a local festival, meet the management or outreach team, and then see the brand's logo on other booths as they purchase food or other goods. The sponsor gets more name recognition and marketing opportunities while helping other companies establish a community presence.
Ultimately, local businesses and credit unions alike rely on community support to grow and thrive. Getting deeply involved in local charities and events can help both parties forge strong relationships and build their local presence.
5. Highlight the Value of Unique Perks
Credit unions have a distinct advantage when forming relationships — they can offer low-interest-rate business loans. These loans apply an understanding of the community's needs to professionals who need financial assistance. 
The lowered interest rates make big loans more affordable and allow business owners to take out short-term loans for emergency expenses because their credit scores don't suffer from late or skipped payments.
When companies can use extra funds to invest in their business and attract more customers, they inject additional funding into the local economy. Stress the holistic value of these services as much as the financial value — it will take the conversation beyond a numbers game and help both organizations set their sights on long-term success.
6. Schedule Free Consultations
Business owners always need to save money so they have more funding for various immediate needs. They may need financial guidance to get back on track after taking out loans or paying for renovations, but they don't want to pay for a quick consultation.
Credit unions can schedule free consultations with nearby business owners or local startups. They'll appreciate the service because it makes their professional goals possible. The clients will likely come back when they need financial help in the future and become long-term supporters because of one or two initial consultations.
7. Follow Up Regularly
Relationships thrive when there's a personal connection. Even if companies only communicate about professional goals or plans, every business owner should follow up on meetings. Emails are a quick way to check on partners or clients, but it pays off to meet them in-person. People bond more quickly when they can match a face with a name.
Schedule appointments after speaking with other local businesses to foster the personal connection that secures long-term bonds.
Build Long-Term Relationships With Local Businesses
Strengthening any company takes time and dedication, but management teams and founders can build long-term relationships with local businesses if they utilize tips like these. 
Credit unions and other professional organizations should focus on uplifting those around them and meeting their needs by investing in the community. Everyone will become stronger for it.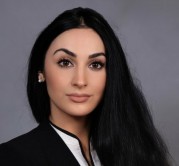 Evelyn Long is a writer and the editor in chief of Renovated. Her work has been published by the National Association of REALTORS®, Training Journal and other online publications.
Web: https://renovated.com
Details