How to create a seamless physical-to-digital branch experience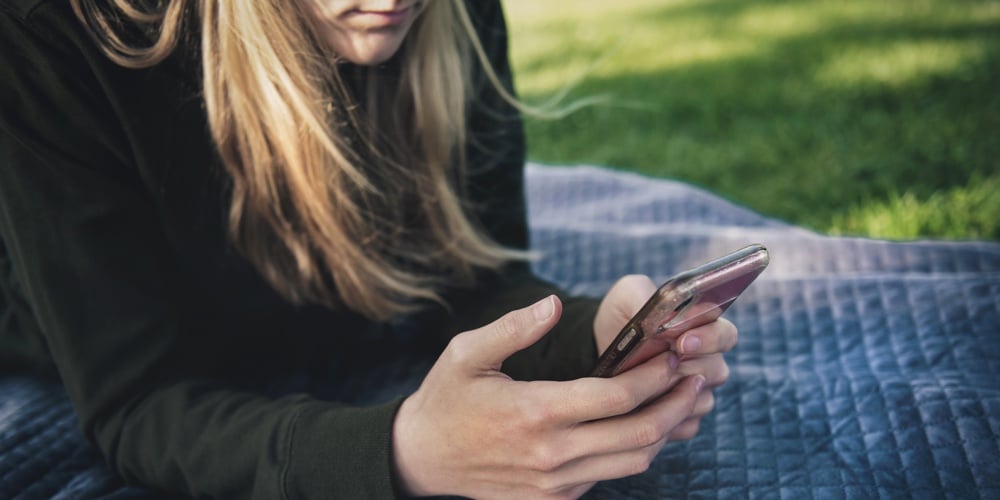 Dramatic shifts in the last few years have left credit unions and banks pivoting to meet new customer expectations, digital transformation requirements, and updates to the member journey. And with the changes from COVID-19 likely to impact the member experience forever, there's never been a better time to prioritize a seamless physical-to-digital branch experience.
The new reality is this—consumers start their credit union journey online. And while no two member journeys are the same, they all follow a typical four-part journey: online research, first inquiry, in-person visit, and product or service sign up. In order to simplify and modernize each step, consider the following best practices:
Boost your reviews to make it easy to find your branch online.
Whether consumers are looking for your branch address, your phone number, or a quick link to your website, it should be easy and convenient to find your information online. For consumers that don't have a branch in mind as they search for a new credit union, it's even more critical that your brand show up higher in search results (the top three Google search results get 75% of the clicks).
To impact your ranking in search results, focus on a critical piece of your ranking score: Reviews
Implement a strategy to ask for reviews from each member (for example, after a new service sign up or product purchase)
Make the ask easy (send the ask via text and include a link to the site where you want the review)
Reply to reviews online and follow up with negative reviews (consumers value a business's response to reviews)
Your search ranking and online reviews all contribute to a better digital-to-physical experience. As new members search for your credit union or a new banking partner, a higher ranking and third-party support will help them find you faster and understand what to expect from positive customer reviews.
Offer web chat and texting to make it easy to get connected. 
The second step in a seamless physical-to-digital branch experience is adding as much convenience and speed to communication as possible. For modern-day consumers, that means offering communication options that they expect. More than 40% of consumers prefer a live chat option on your website and 90% of consumers report that they prefer interacting with a business via texting.
To improve your communication options for both new and existing members, optimize the opportunities for first inquiries.
Offer a web chat option on your website (and outside of business hours, when live reps aren't available, automate answers to FAQs)
Convert web chat messages to text messages (members don't have time to sit at their computer while they wait for a response, let them chat with you on the go)
Add a textable number to your Google My Business listing and your website (consumers can reach out right from their search or after they land on your website)
The options you offer leads and members to communicate with your branch will impact how often they reach out with questions and feedback. Make it easy and convenient by offering what consumers expect today—web chat and texting.
Add convenience to the in-person visit.
When new members are ready to meet in person, friction can create frustration. Long hold times on the phone, not enough options to make an appointment, and lost paperwork add time and inconvenience. And consumers today aren't only used to convenience, they expect it. More than 80% of consumers say they expect an immediate response when they have a question for a business and 75% of consumers say it takes too long to reach a live person. Don't let your online experience be the only priority for adding convenience to the member journey.
In order to optimize the 1:1 experience and in-person visit for all members, it's critical that you offer the right options to transition online communication with an in-person experience.
Make it easy to schedule an in-person visit (through web chat, texting, a form on your website—however new members want to connect with you)
Offer more than an in-person, physical meeting with video options (with social distancing and other priorities for consumers, video meetings make it easy to connect)
Streamline digital communications to the right branch (connect consumers with their local branch location staff for more relevant answers and help)
By connecting digital conversations to in-person or digital visits, new members will recognize your efforts to personalize and add convenience to their journey. And with a connected experience, members won't get stuck waiting for answers, trying to book an appointment, or switching between branch representatives for a more relevant, tailored experience.
Create more opportunities to select a product or service.
With on-demand everything—from food delivery to personalized coupon options—consumers expect as much information as possible to be delivered directly to them, right to their mobile device. In fact, 75% of consumers want to receive personalized offers on their phones. And when that information is tailored based on previous conversations with your branch, 40% of consumers are more likely to view those offers.
But beyond offers, it's important that your credit union creates more opportunities to not only connect and communicate, but to select a product or service.
Offer personalized service and product recommendations, directly to leads (communicate via text to increase open and click-through rates)
Send relevant paperwork directly to members' mobile devices before and during in-person or digital meetings (no need to search through an inbox or print out paperwork that can be digitally signed)
Upsell existing members with personalized offers (based on existing product or services that your members already have or use)
Don't miss opportunities to offer both leads and existing members relevant, personalized offers. Send recommendations via text to connect on the channel most consumers prefer, during in-person meetings to speed up the checkout process, and after a product or service sign up to keep the conversation going.
The lines between digital and in-person experiences will continue to blur as more and more consumers start their search online, interact with convenient communication options, and utilize as much digital convenience as possible during in-person (or video) conversations. Consider these best practices as you work to create a seamless physical-to-digital branch experience.
Ready to improve your member growth? Download this free eBook to learn five tips and tricks to improve your local marketing results. Attract new members and update your marketing tactics.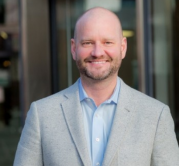 Jamie leads the Financial Services team and go-to market strategy at Podium. With over twenty years of leadership experience for several high-growth technology companies such as Salesforce, AWS, and Orange, ...
Web: https://www.podium.com
Details