How to get your kid financially ready for college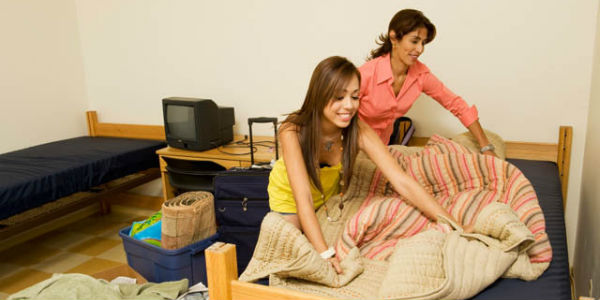 Choosing the right checking account is just as important as choosing the right dorm TV.
by. Simon Zhen
After the high school class of 2014 dons their graduation gowns, they'll be spending this summer gathering dorm necessities, picking classes and hunting for the cheapest textbooks.
One major point of focus should also be signing up for the right student financial accounts, specifically checking accounts and credit cards. With so many choices, it can be confusing for parents and students, but there are simple approaches to getting college-bound kids financially prepared.
Pick the Right Checking Account
When looking for a checking account, parents may be quick to sign their children up to their own banks or to a major bank close to home. However, that approach may not be the best for the college student.
Since college students may need cash for spontaneous occasions, it is important to have an in-network ATM at or near the college campus. Constant cash withdrawals at out-of-network ATMs can amount to plenty of fees.
At the 10 largest U.S. banks, the average out-of-network ATM fee is $2.45. Furthermore, the operator of the out-of-network ATM has the right to impose a surcharge, which typically ranges from $2 to $3.
continue reading »