How to grow while staying true to local roots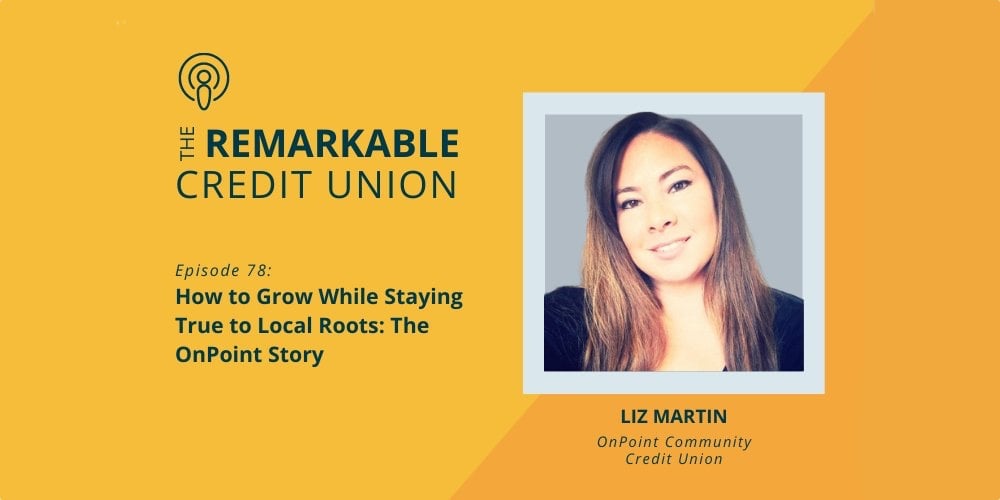 Can a credit union with nearly 500,000 members and $9 billion in assets still authentically serve its local community? As consolidation trends continue and asset size is increasingly seen as a key indicator of success, it's important to reflect on how these evolving trends impact the cooperative principles and the credit union difference.
Liz Martin, Vice President of Marketing at OnPoint Community Credit Union, believes that when growth is rooted in a clear WHY, it can exist in tandem with a strong community focus. She joins us to talk about how OnPoint has grown while still honoring its history as a cooperative founded for teachers, why "branch deserts" motivated them to dramatically expand their branch footprint in 2021, and how to create a personalized and hyper-local experience across digital and in-person channels.
This month's BIG Question: How can credit unions grow in a sustainable and intentional way while still staying true to their local roots?
continue reading »