How to increase member financial security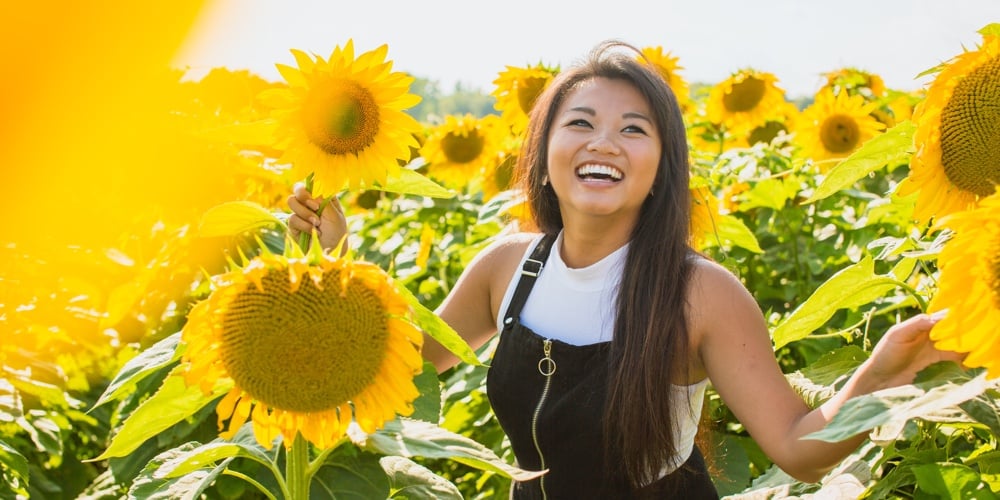 The cautious optimism felt by consumers over the past summer has now been replaced with fatigue, frustration, and anxiety. In fact, consumer optimism has dropped by one-third! Our Family Investor Consumer Panel1 identified the following causes for this downward trend in optimism:
The persistence of the pandemic and rise of the variants
Government policies that may lead to inflation down the road
The increased cost of everyday items
"Gas prices are rising, utility prices are rising, grocery store prices are rising, taxes are rising, cost of living is going up every day and I feel it is going to keep getting worse," says one panelist.
While 70 percent of panel members consider themselves financially well, 30 percent of panelists continue to lack savings, have more debt than they are comfortable with, and feel unprepared for retirement.
Use stories to connect the dots and help members   
Are the people you serve aware of all the relevant products, services, and resources you offer? Does your community consider your institution a trusted advisor? How are you getting the word out about the value you provide?
People love to hear stories – especially stories that mimic their own lives. You work hard every day to help individuals and families make better financial decisions, prepare for life's unexpected events, and grow financially stronger. Reach out to members where you know you made a difference. Ask them to share their story. Or create a few stories of your own based on the solutions you offer.
Do you need a few ideas to get started? Give some thought to connecting the dots between what you offer and how it helps members. This shouldn't be difficult; you do this every day! Here are a few examples of how to put storytelling to work for your credit union:
Describe how your budgeting worksheets can help members create a budget, live within their means, and use checking and savings accounts to stick to their budget on a regular basis.
Debt protection programs often include an involuntary unemployment benefit. Share a member's journey of how important this benefit was following a COVID-related loss of employment. Describe how their current loan payments were canceled for a certain period while they were looking for and found a new job.
Tell the hypothetical story of "Sarah" – an existing member. Sarah struggled to pay her bills each month and couldn't afford to set aside money in her savings account. She had cut back on dining out and consolidated her credit cards, but still struggled. After receiving overdraft charges that she couldn't pay, she asked if you could do anything to help. First, you walked her through your financial wellness budgeting worksheet. Then, you helped her open a savings account that she could treat as another monthly bill on her budget, ensuring she put away some money each month. Finally, you showed Sarah how to stick to her budget using two checking accounts. Sarah just needed to transfer and pay her monthly expenses from one account while using what was left in the second account as her spending money for the month. One year later, Sarah reached out to share that she had saved over $500 and no longer struggled each month.
Once you have a few stories ready to go, encourage member service specialists or loan officers to share them. Track which stories resonate the most and create a plan for future story creation and telling. This year, try the following new ways to share stories:
Find alternatives to flyers or other paper forms
Hold virtual meetings with members and invite their families
Offer one-on-one co-browsing sessions to walk members through stories and solutions
Drip stories to members in your regular communications
Provide quizzes to engage members and learn how you can be a part of their success story
By tapping into the power of stories, you demonstrate that what you offer can transform lives. And your member community will be better equipped to make decisions and take steps to improve their financial stability.
* The Family Investor Consumer Panel comprises over 200 consumers with diverse backgrounds, experiences, perspectives, and locations. The panelist was compensated for their participation.
1 Insights obtained in September 2021.
Securian Financial is the marketing name for Securian Financial Group, Inc., and its subsidiaries. Insurance products are issued by its subsidiary insurance companies, including Minnesota Life Insurance Company and Securian Life Insurance Company, a New York authorized insurer.
Kris leads the credit protection product line for Securian Financial. Her responsibilities include direct oversight for the financial management, strategic planning, and operations of the debt cancellation and credit insurance ...
Web: https://www.securian.com
Details