How to save more while earning less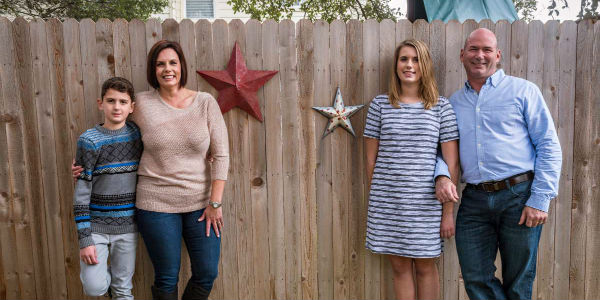 It sounds like a tall order, but these 4 fixes put one maxed-out family on the way to a more secure financial future—and they can help you, too.
by: Paul Keegan
As a navigation officer on boats carrying supplies to oil rigs in the Gulf of Mexico, Lonnie Roberts Jr. is experiencing the downside of falling fuel prices. As oil companies look to preserve profit margins, Lonnie's employer cut back his pay 9% and eliminated the 4% match on his 401(k) in January.
Even before that, Lonnie, 47, and wife Shawn, 45, felt behind on retirement. Now the Cedar Park, Texas, couple are especially anxious, knowing they need to find a way to live on less while building up their $245,000 nest egg.
With Lonnie on a boat for weeks at a time, Shawn gave up her job as an aesthetician to be home with Adison, 13, and Aiden, 11. So the family lives on Lonnie's now $127,000 salary, 7% of which goes into his 401(k) and 7% to buying company stock. After expenses, they don't have much left over, and their credit card balances have grown to $9,700. Something has to give. "To retire in 20 years," says Lonnie, "we know we need to make the right moves now."
continue reading »