How to stay safe banking on your phone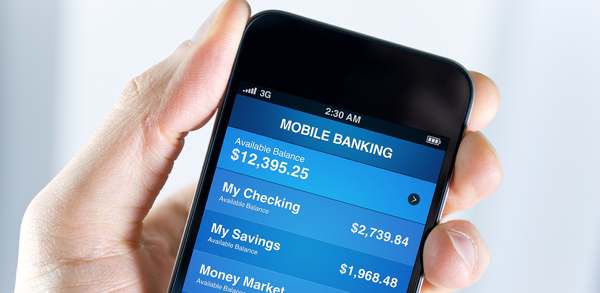 Mobile banking continues to be popular among consumers as an easy way to conduct financial transactions, and criminals are taking advantage.
"Half of consumers right now have a smartphone, and about half of those are using mobile banking," says Alphonse Pascual, senior analyst, security, risk and fraud at market research firm Javelin Strategy & Research. "Mobile banking does leave consumers open to having information stolen."
Security experts say mobile banking isn't as risky as banking from a PC because mobile phone app developers have learned from their PC predecessors and made their offerings more secure. Still, there are risks, and if users aren't careful, they risk compromising their personal information and hard-earned savings to scammers.
"One of the big risks is somehow a malicious hacker gets between you and the bank and intercepts your credentials and finds a way to transfer money," says Andrew Hoog, chief investigative officer at digital forensics and security company Via Forensics. "It doesn't matter if you logged in to check your bank account or to transfer data. Either way, it's a potential way for a hacker to get inside your account."
Offense is the Best Defense
Anti-virus software is the best way to protect a PC, but that's not an effective defense for mobile phones. Instead, security experts say users need to be selective of where they conduct their mobile banking.
continue reading »