How to (truly) speak Spanish
Although research indicates proficiency with English is on the rise among Hispanics, it continues to be important for credit unions to demonstrate a willingness to communicate in Spanish. That's because many Hispanics, both U.S. and foreign born, prefer to speak Spanish. In fact, a record 35.8 million Hispanics speak Spanish at home.
Because Spanish is not often the first language for U.S. credit union personnel, it's important to be strategic in the design of a bilingual language plan when courting Hispanic members. Some ideas include:
Study up — Work to understand the specific segments and language preferences in your field of membership. After determining which of the Hispanic market segments exist within your field of membership, you can better define your target market and understand how service to these consumers aligns with your credit union's growth strategies. For example, an important untapped Hispanic segment remains unbanked and underbanked individuals who tend to be more Spanish-dominant, first generation immigrants.
A comprehensive Hispanic market analysis should seek to examine as much information as possible, including acculturation levels, ages, country of origin, language preferences and spending habits. Teams can then convert that market analysis into an actionable plan with specific, intelligent marketing campaigns that will culturally resonate with each target market.
Be inclusive — Include Spanish-speaking consumers in focus groups and other consumer research efforts. Idaho Central Credit Union (ICCU) has successfully incorporated such focus groups in its heightened focus on the Hispanic member experience. ICCU's Marketing Manager Michael Watson set four goals at the outset:
Gain a clearer understanding of the financial services experience of local Hispanic communities to help plan tactics for the CU's Hispanic growth efforts
Gain insight into local Hispanics' thoughts and feelings regarding financial institutions
Recognize cultural distinctions in the Hispanic community to help more effectively meet the community's financial services needs
Develop an evaluation process to measure products and services for the community and discover the most effective means of communicating those offerings to the community
3. Translate — Hire a consultant or work with a translator to ensure all Spanish-language materials are consistent and accurate. Language translation is about more than words; it's about using the right tone, demonstrating empathy and tapping into the right cultural nuances to most effectively communicate a message. Create an internal Spanish financial terminology glossary to ensure Spanish language consistency and to give your translators a guide on which Spanish terms you want to use consistently in your materials.
Adapt accordingly — Identify all membership touch points where language could be a barrier for Spanish-speaking individuals and work to adapt those services to Spanish. One way to start is by mapping out the membership experience and identifying what systems and products facilitate a satisfying member experience. Examples of areas to examine for language adaptations include your interactive voice response system, ATMs, website, online banking and mobile banking.
Make it clear — Create bilingual name badges or nameplates and business cards that clearly identify bilingual personnel in and outside of your branches, especially in branches where not all staff may be bilingual. This will ensure members know exactly where to go and whom to go to when they visit your branch or see a staff member in the community.
Of course, language adaptation is only one component to a Hispanic growth program. Most important is earning trust by working with the local Hispanic community, as well as adapting products, services and processes to the specific needs of the Hispanic consumers in your area. And remember, you don't have to do it alone. Seek the help of partners like Coopera to help guide you through a proven and comprehensive approach.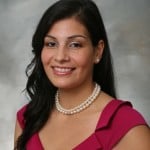 Miriam De Dios was born in Jalisco, Mexico. Her family moved to the US when she was a young child to pursue the American Dream. Outside of her primary work, ...
Web: www.cooperaconsulting.com
Details