How to use a digital document management system to spring clean your CU's loan processing workflow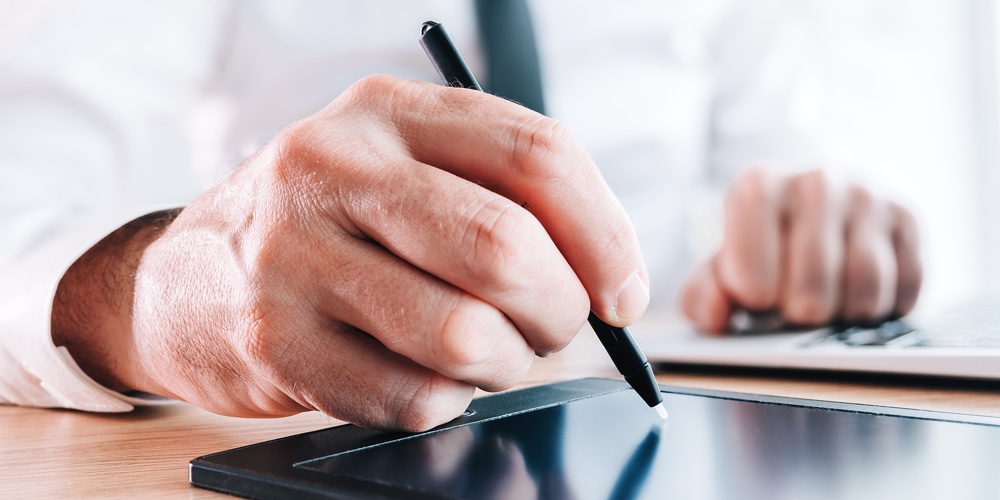 Does your credit union's loan department still find itself bridging the gap between manual loan processing involving paper-based loan files while starting the transition toward an automated workflow? If so, you are not alone, many financial institutions are still implementing a smarter, streamlined, and more secure infrastructure for their loan processing.
One of the fundamental parts of this initiative is to ensure that loan files and supporting documentation are transitioned from hard copies to digital documents and systematically archived using a compliant document management system. No matter what time of year this occurs, you can think of this "spring cleaning" as the first step toward completely digital loan processing.
Beyond the efficiency, security, and overall organization that spring cleaning your loan workflows creates, it also allows you to take a fresh look at your document management using a holistic approach. This will allow you to leverage all the benefits of digital loan processing internally and create an even better member experience.
Before you make any "sweeping" changes to how you are processing loans, it is worth considering the following common areas that usually require the most attention. By setting your strategy prior to making changes, you'll be able to prevent inefficiencies and problems that could arise as you transition your workflow.
Review the number and integration capabilities of your current technology stack for loan processing. Combining workflows to maximize automation can reduce the number of products you need to purchase overall for your company. You also don't have to train your teams to use two different systems. Pick one method that works for you and then maximize its features.
To create efficiency in the processing of documents you can also use apps that work well across many functional teams and that are friendly to the clients that may be signing and engaging with them virtually. It might be slightly more expensive for you to purchase software that works for a more significant spectrum of people right now but think about the information clogs that it prevents, and you may find in the end, it's saving you money. A bigger investment now can mean huge savings down the road.
Identify processes within loan workflows that are still manually executed. The lending industry is highly regulated and complex. Mortgage lending services need to manage multiple compliance efforts which take considerable resources. Manual document-based processes are a huge time suck for lenders that are leading these efforts, and they can quickly slow your business down daily. Fully automating these will significantly speed up how fast your organization processes documents and tracks them. Plus help you stay compliant.
Consider how you are creating loan documents and how it can be done more efficiently. Reducing the number of paper-based documents is a win-win for your credit union and your members, in addition to being more secure and streamlined. Before anyone on your loan origination or processing team creates another paper or manual document (or prints something digitally) they should be cognizant of why it is necessary to do it that way.
Take an inventory of the documents that you are still collecting manually, especially those that you are sending out for e-signatures. There is likely an opportunity to transition some, if not all, of these documents to a digital process including the capabilities of e-signature to optimize your credit union digital loan processing workflow even further.
Map out all of the touchstones in the member experience related to document workflow. Your members don't want to handle more paper than they need to and given the current environment with concerns of COVID and a rapid shift to digital, they don't expect to have to deal with a manual loan process. Consider how many competitors are also offering a streamlined digital loan experience in the market and use that as a model and incentive to reduce the number of steps in your loan process that require a manual document, and any other processes, such as signing forms that can be automated.
Look for opportunities to maximize organization and the access points of your loan documents. One of the cornerstones of a truly efficient and revenue-boosting workflow is a well-organized file structure–and we don't mean neat filing cabinets! Having a digital document management system allows you to create customized file structures for optimum organization as well as controlling access based on user roles and needs which is not otherwise possible.
Review your entire organization in the context of document management. While you are spring cleaning your credit union loan processing workflow, don't do so in isolation. Having a smart document management strategy that encompasses all of your credit union's needs will pay off in the long run because it will allow you to create a plan for digitization of all of your other systems including overall operations, account administration, human resources, and member service. By looking at these areas as well, you can reduce inefficiencies and reduce lags caused by manual processes.
Smart document management is your segue to fully digital loan processing. If your credit union is in a transition phase when it comes to loan processing workflow and service delivery, with your team having already adopted some automation and digitization, but struggling to get to the next level of this change, consider pausing to do some "spring cleaning."
By using the areas outlined above as a guide for your document acquisition and management processes, you'll be able to create a clean foundation from which to build a full digital loan processing workflow. The SmartVault team can help you analyze your credit union's current strategy and provide insights on the next best steps you can take to accomplish a fully digital loan process that supports future loan growth and member satisfaction as quickly as possible.
Dania Buchanan is Head of SmartVault and has served in leadership roles since the company was founded in 2008. In her current role, Dania is responsible for the culture, vision ...
Web: https://www.smartvault.com
Details