How to use personalized banking tools to help members achieve financial wellness
Like physical health, financial health is a goal toward better living. As financial struggles were made acute by the pandemic, money matters became a primary focus for members – giving credit unions an opportunity to become the sought-after resource for financial guidance. Improving members' financial health is at the heart of the mission of credit unions – a steadfast commitment of over 100 years. Yet it's difficult to fully engage with members if interactions are largely product-based and in-person transactions are replaced with digital methods.
For decades banking has been a "high-touch" industry as members trust and depend on credit unions to provide account assistance and advice. When the need for "self-service technology" skyrocketed during the COVID months, members learned to be more digitally engaged. Work, shopping and communication have all shifted to a heavy online presence – even becoming the norm for many, regardless of age. As credit unions look for ways to stay connected with their members virtually, digital banking becomes the ultimate gateway to success and personal financial management tools may just be the key to that success.
When we envision traditional personal financial management (PFM) tools, images of dashboards and pie charts come to mind. Transactions are categorized, income is tracked and spend is budgeted. These types of tools have had their share of failures suggesting that the "set it and forget it" model of the past needs to be replaced. The next generation of PFM tools should do more than inform. These new tools must engage individuals to bring about change. Solutions that provide personalized experiences, coach positive behaviors and most importantly, keep it conversational – will be true financial wellness platforms.
Be Engaging
Unlike other online relationships, credit unions are uniquely armed with a key competitive advantage: members' financial data. Thoughtful and timely leverage of that information can greatly enrich the experience into something personal and engaging. By tightly integrating PFM into the digital banking experience, credit unions can not only leverage that key member data to educate and inform, but they can allow the member to see firsthand how that data can drive personal change. There are over 117 million credit union members nationwide who stand to benefit from an enhanced experience. Delivering greater financial health could be the key differentiator (and competitive advantage over banks) that credit unions are poised to create.
As most digital banking apps look alike, with the focus of "transaction speed and convenience," they miss the mark on creating an ongoing banking experience that is transformative for all. Credit unions need to anticipate what matters most to a member at any given point in time and serve up meaningful content that encourages engagement. Even relevant product recommendations can show a member a positive data-based experience. Imagine the possibility of informing members they are pre-approved for a car loan as they walk into a dealership.
Knowing your members goes even beyond just identifying significant life events and matching an offer to suit. Credit unions need to be able to allow members to customize their experience along the way, placing what matters most to them at the forefront of their experience. By allowing members to select visual cues, such as spend by category or performance against savings goals, and placing those measures prominently within their mobile app, credit unions put their members in the driver's seat.
Build Positive Change
Showing members relevant, personalized content won't always keep them coming back for more, though. Engagement needs to become a feel-good activity. Members often shy away from budgeting tools and financial insights because they are a breeding ground for guilt. "You spent too much on this." "You don't have enough money for that." By softening the conversation and giving them an opportunity to make decisions that make them feel good about themselves, we can turn the model around.
Gamification is a popular strategy to indirectly educate and inform. Fitness apps are notorious for inspiring better habits through a little friendly competition. Similarly, members could compete with friends and family members toward a savings goal or to reduce debt to encourage that emotional connection. 
By creating forums to celebrate savings accomplishments or achievement of goals, members can walk away from their digital banking experience feeling as though they have done something good for themselves or their family. By feeding members insights about how their spending stacks up against similar households or how much their neighbor just saved on cable, credit unions can encourage that competitive nature that leaves members feeling victorious and hungry for more.
Financial education does not have to be obvious. Consumers don't want to be told what to spend their money on or how much they should be saving. Give them the tools to understand how they are spending and to facilitate saving but let them dictate the terms on which those things happen. Their engagement will demonstrate how best to educate and inform going forward. What works best will vary from person to person, and so should their experience.
Keep it Conversational
The tools are meaningless unless they are delivered at the right time and in the right way. Personal financial management tools of the past sat separately from digital banking. Members had to consciously make a choice to budget or seek out offers. Digital banking solutions of the future need to be platforms for continuous dialogue. They need to be more than just balances, transfers and payments. Instead, they need to combine those critical day­ to-day functions with easy-to-consume financial advice, personalized product offers, and insights founded on individualized circumstances.
Members are more likely to engage with their finances when it feels relaxed and comfortable – not forced. By making observations and delivering opportunities in a conversational, relatable fashion, members will feel more at ease to explore and experiment. They are invited to interact and engage on their terms and with what matters most to them at that moment in time. By combining the power of the data behind digital banking, with the insights and education delivered by financial wellness, credit unions position themselves to establish and maintain long-term, mutually beneficial relationships with members.
Partner for Collaboration
The ability to provide a wide array of personal financial management tools, from different fintech providers is desirable; however, the capability to offer the most relevant digital tools for the different stages of your members' lives is an ideal situation. Enabling a member who is 16, or 60, a digital experience that is personalized to their specific financial health needs is a key way to deliver high-touch in today's digital-first world.
Finding a partner who understands the needs of your members and has the technological prowess to deliver engaging experiences shouldn't be overwhelming. Credit unions no longer need to vet multiple fintech providers, work through multiple contracts and hope for the best. Selecting a platform with the capability of integrating multiple PFM tools for a complete solution puts your credit union at the forefront of delivering financial wellness to all your members.
Amid the many technology options available today and the changing banking habits of members, it's easy to fall into the trap of offering high-tech and lose sight of "high-touch." Remember, service and collaboration are why members are drawn to credit unions in the first place. It's not necessary to forego a personal touch when your fintech partners also align with the idea of using technology to create engagements that encourage a better life. Providing financial wellness with both tech-and-touch is a worthwhile goal and investment for credit unions and fintechs alike.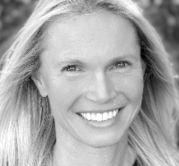 Dawn Sirras, SVP-Fintech Partnerships at Constellation Digital Partners, holds over 17 years' experience in strategic and technology positions with credit unions – including 9 years as Chief Technology Officer for Georgia ...
Web: https://constellation.coop/credit-unions
Details