HR Answers: The costliest part of a bad hire isn't the money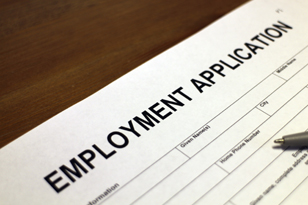 Survey: Lower staff morale and productivity are the biggest pitfalls.
As expensive as it is to replace a bad hire, the money isn't what concerns employers most. In a Robert Half survey, chief financial officers said the single greatest impact of a poor hiring decision is lower staff morale (39 percent), followed closely by lost productivity (34 percent). Monetary costs came in third, garnering 25 percent of the response.
The survey was developed by Robert Half, the world's first and largest specialized staffing firm, and conducted by an independent research firm. The survey is based on interviews with more than 2,100 CFOs from a stratified random sample of companies in more than 20 of the largest U.S. markets.
CFOs were asked, "Which one of the following, in your opinion, is the single greatest impact of a bad hiring decision?" Their responses:
| | |
| --- | --- |
| Lower staff morale |   39% |
| Lost productivity |   34% |
| Monetary cost |   25% |
| Other/don't know |     2% |
| |  100% |
"There are a number of reasons someone may not be a good match for a job — he or she may lack the requisite skills or be a poor personality fit, for example," says Paul McDonald, senior executive director for Robert Half. "Interviews and reference checks are designed to ensure a successful hire, but these methods are not fail-safe, particularly if employers are not thorough in their efforts. This is where professional recruiters can add value."
continue reading »