Imagining a Cashless Future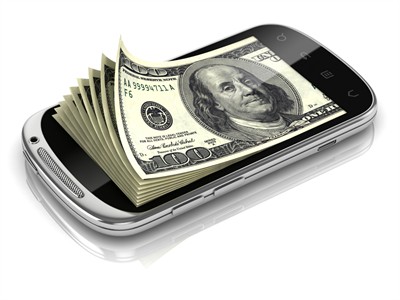 Financial innovations come in many shapes and sizes, but for the most part they all follow a general trend: they turn physical processes into digital ones. The so-called "payments revolution" has often made me wonder what will happen when innovation manages to displace the most physical aspect of finance, cash.
In the financial technology world, cash is so uncool that hardly anyone talks about it anymore. The alternative to a mobile payment is a debit card, and the alternative to a debit card is a prepaid card. ATMs get a shout out every once in a while, but that 3-letter acronym comes up less often than either P2P or RDC. Perhaps that's because most of us believe, at least partially, that cash is on its way out. Michael Woodford, one of the world's preeminent monetary economists and author of a paper called "Monetary Policy in a World Without Money," put it this way:
"It is possible to imagine that in the coming century the development of electronic payments systems could not only substitute for the use of currency in transactions, but also eliminate any advantage of clearing payments through accounts held at the central bank." (Interest and Prices, 2003).
That's economist speak for "At some point, there will be no cash." The idea makes sense; I use my debit card for almost everything, and when I need to repay a friend or split the bill, I prefer to send a P2P payment from my mobile banking app. I really only keep cash in my wallet for two reasons: the local bar and the bagel place on the corner. Even the food trucks use Square. That said, we're still a ways out from totally getting rid of the green.
When I imagine a cashless future, I see three things: