Improve service from the inside out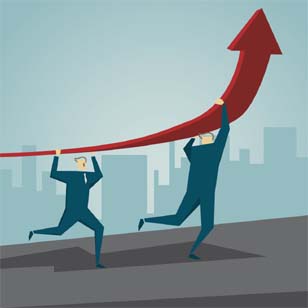 Provide better member service by looking internally first.
Exceptional member service is a cornerstone of the credit union industry. And so it gets a lot of focus, resources and attention. External service is measured, and the success or failure of external service may even affect a front-line employee's employment status or bonus.
But what about the critical role of internal service? How does a front-line person provide information to the member without resources from IT, marketing, collections and other areas?
"Credit unions don't necessarily view support areas as service areas. We call them the 'back office,'" said Michael Neill, CSE, during a recent CUES webinar, "The Critical Role of Internal Service in Credit Union Sales & Service Culture." Neill is president of MNA, Consulting Inc., Atlanta, and CUES' strategic provider for ServiStar cues.org/servistar and the Internal Service Survey.
"If you begin to treat people differently, they'll see themselves as different. They'll want to dress differently and act differently," Neill said. "When that happens, we don't have one culture. We have two: the front office and back office." This is something to avoid.
continue reading »