Inside Marketing: Compliance online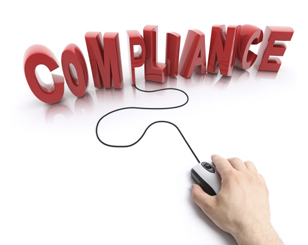 Why is it becoming more complicated?
by: Theresa Witham
As credit unions use multiple channels to promote their offerings, staying compliant is getting more complicated, says Jennifer Anderson-Kapke, compliance attorney at PolicyWorks, LLC, sister company to CUES Supplier member The Members Group, Des Moines.
Credit unions are talking about products and services in person at branches or on the phone, in ads, on social media, in brochures, plus on their websites, desktop and mobile versions. Among these channels, "there is some consistency that is being left off," says Anderson-Kapke, in terms of disclosures. "There have been some differences in what is published in print vs. on a website."
One example she points to is a website that said the financial institution offered "dividends" while a print piece used the term "interest." This is "inaccurate and misleading," she explains.
Another common example she sees is that APR is often listed as APY.
The errors could be a result of vendors or a marketing team that doesn't understand the differences in the terms, she says.
To keep advertising and marketing channels consistent, she suggests creating a checklist and referencing it at the creation of every new ad or campaign. Ask:
continue reading »