Inside Marketing: Innovative opportunities abound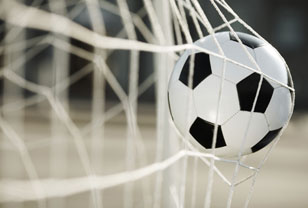 Can your credit union score a hat trick?
by: Mike Lawson
During the women's 2015 World Cup final, USA Women's National Team member Carli Lloyd had a match for the ages. Lloyd scored a first-ever hat trick (3 goals in one game) in a World Cup final. She almost scored a fourth, narrowly missing the goal by a couple feet. In fact, Lloyd's third goal – a shot from 54 yards out – is said to be one of the greatest World Cup goals ever – for men or women. Lloyd saw these shot opportunities and – based on her experience, talent and research – took them to help her team win.
Great story, but what does this have to do with credit unions? Well, let me explain.
Before the World Cup final, the U.S. soccer team researched their opponent: a very good Japan team that beat them in the 2011 final. This time around, however, their research, preparation and execution paid off. They noticed a slight crack in Japan's armor: Japan's defense was a bit unstable and vulnerable to consistent attacks from other teams' offenses throughout the World Cup tournament.
The U.S. women's team adjusted their formation accordingly and went on the attack from the opening seconds of the final match – with Lloyd leading the charge. It paid off. Within 15 minutes, the score was U.S. 3, Japan 0. At this high level of player talent and skill, the game is essentially over – and it was with a final score of U.S. 5, Japan 2.
continue reading »