Inspire young entrepreneurs through Biz Kid$
Summertime is here.  For some kids, it's time to dust off their lemonade stand. For others, it's a chance to make some extra cash with a summer job. It's also an opportunity to put action to their daydreams and attack that business plan they've been thinking about. Whatever their summer plans entail, Biz Kid$ can help.
Biz Kid$ is a credit union-funded and branded financial education program for young adults, championed by the National Credit Union Foundation. The initiative includes an Emmy award-winning television series, free classroom curriculum, outreach activities, and a resource-rich website.
Biz Kid$ empowers young adults to think differently about their financial futures. A big part of that is encouraging young adults to become entrepreneurs by introducing them to other "Biz Kid$" who have built their own successful businesses. It shows kids how to become a young entrepreneur, from brainstorming new ideas, to marketing a product, selling to customers, and making a profit.
Business plan competitions are also a unique way for students to learn the ins and outs of business planning and put their ideas into action.  The Foundation has granted funds for credit union organizations to host these in-person competitions in the past. This year, we hosted the first-ever national Biz Kid$ Showcase to encourage the learning and creativity to continue in a virtual world. 
Presented in partnership with the Southeastern Credit Union Foundation, the RMJ Foundation, the Illinois Credit Union Foundation and the Credit Union Association of New Mexico, over 100 students completed learning modules focused on creating a business plan, building a brand, and setting a business up for future success. Each participant or team submitted both a business plan and a final showcase project, displaying all of their hard work. Here is a snapshot of the national level winners and their business ideas:
1st Place: GradGenie was created by Yuktha Senthil, a student at Westview High School in San Diego, California. GradGenie is a student social platform with features that promote school resources, as well as giving students a place to share posts and announcements about clubs and organizations. The goal is to help students connect with each other and empower them to make the best of their life as a student. 
2nd Place: C Squared Cakes was created by Casey Harrison and Camdon Farmer from New Mexico. C Squared Cakes is a cake business with a mission. For each cake purchased, C Squared Cakes will donate a cake to UNM Hospital to bring joy to a child who may be there during a special occasion. 
3rd Place: Safety Calls was created by Trinity Blackwood from Nevada. Safety Calls is a small business that would help connect people with designated drivers. Safety Calls aims to provide those incapable of driving for any reason a safe way to get around. 
The entrepreneurial mindset teaches kids to take initiative, solve problems, think critically, and look for opportunities around them. Looking for more resources to share with kids on becoming an entrepreneur? Check out the Biz Kid$ entrepreneurship page. Whatever kids summer plans entail, Biz Kid$ has a collection of free tools, games, and resources to keep them motivated, inspired, and equipped until the school bell rings again.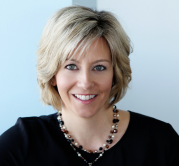 Danielle Brown is the Engagement Director for the National Credit Union Foundation, the charitable arm of the U.S. credit union movement. In this role, she develops and fosters relationships ...
Web: https://www.ncuf.coop
Details