Insurance and investment products: Distinctly different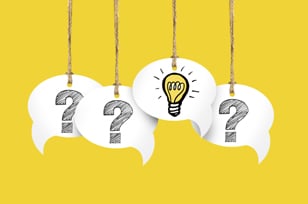 A one-size-fits-all marketing approach won't work
by: Diane Franklin
Credit unions considering the addition of insurance and/or investment products should keep in mind that these two categories are distinctly different from each other and thus require distinctly different marketing approaches.
"Other than the fact that they both generate fee income, these products have no other links or parallels in the way they are distributed to members," says Jeff Chesky, president/CEO of insurance services provider Insuritas, East Windsor, Conn. "One of the most important points that we counsel CEOs on is that they should never include insurance and investment products in the same discussion."
Differences start with the potential markets for each of the two categories. As Chesky explains, "Insurance products are purchased by every member of the credit union somewhere every year. With insurance, 100 percent of your membership is the addressable market because every member is going to buy insurance from somebody every year, whereas with investments, typically no more than 30 percent of a field of membership represents an addressable market.
"For that reason, we believe strongly that the education, communication, distribution and marketing of insurance should never be at the same time that a credit union is talking about its investment program. They have virtually no similarities and no overlap."
continue reading »