Interested in loyalty? Make it easy
We are a busy society. When you ask people how they are doing, you can be sure that you will hear, "I'm busy" early on in the course of the conversation. Managing career, school, kids, exercise, housework, charity, and community involvement takes a lot of energy. It is no surprise that we are drawn to companies that make our lives easier by saving us time. Think about the companies that make doing business with them super easy, whether that be Amazon with one click ordering and or Domino's with their online order tracker. Smart companies are figuring out how to give people the gift of time.
Companies that save me time and make it easy to do business with them gain my loyalty. I am on airplanes a lot these days visiting credit unions and I am loyal to Delta Airlines. Their website and mobile app mirror each other (no need to learn two platforms) and are easy to use. They have all of the information needed to make my life more pleasant while traveling. I can get boarding passes, receipts, book flights, track my Sky Miles, and interact with a Delta rep. When I call them from my cell phone they answer with "Hello, Ms. Campbell, how can we help you?" I have even re-booked a Delta flight via Twitter! I will not use another airline because they have earned my loyalty.
So what can credit unions learn from Amazon, Domino's, and Delta? We can learn that while member satisfaction and net promoter scores are very important and something that credit unions do well with especially compared to banks, ease of use may be even a bigger driver of loyalty. Harvard Business Review first addressed this in a 2010 article called, "Stop Trying to Delight Your Customers." We want our members to be satisfied and we want them to tell their friends how satisfied they are, that will never change. However, the credit union should be so easy to do business with that it causes them to want to do all of their banking with us, this is what will grow our share of wallet.
How can you determine how easy it to do business with your credit union?
An effort audit: With your top three member experiences, where are the pain points?
Journey Mapping: Work with your subject matter experts to chart out the entire member experience with your top three member experiences. Include your strategists and map your dream state. The gaps drive your strategic initiatives.
Live Observational Research: Watch your members and potential members use your website and mobile application. What you think they will do and what they actually do may be very different and help you to improve your omni-channel experience.
Filene Research Institute will be releasing research on the Member Effort Score in November 2015. Want to put our research into action and make your member experience easier? Contact Cynthia Campbell / CynthiaC@Filene.Org / @CynCampbell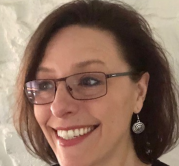 Cynthia is a Credit Union Development Educator (CUDE), she holds a BS in Business Administration and an MBA from Elmhurst College in Illinois, and a master's degree in Adult ...
Web: www.balancepro.org
Details