InterLend mobile beta test: 68% of mobile borrowers select insurance during the loan process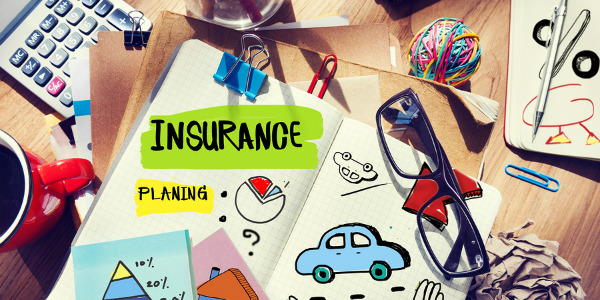 In a recent beta test of InterLend® Mobile, the statistics revealed the majority of mobile borrowers want insurance as part of their loan package. The simple InterLend Mobile process takes prospective borrowers through a list of questions for the lending process. It also asks if the borrower would like insurance on the loan. There are no high-pressure sales, no secret codes, merely a simple touch option that allows borrowers to select the type of insurance they would prefer.
Throughout the beta test, over 68% of the applicants chose an insurance product in conjunction with the loan during the application process1.
Applying for loans online and via mobile device has increased substantially in popularity over the years. According to a Pew Research Center research project, 51% of U.S. adults bank online and 32% of U.S. adults bank using their mobile phones2.  Those percentages increase as age decreases. The younger the generation, the more popular both online and mobile banking services become.
After the initial beta test, InterLend Mobile grew in popularity quickly. While in-person and online methods of applying for loans were still utilized more, InterLend Mobile proved itself as an additional method to engage applicants and a way to increase non-interest income. In its first 3 months, InterLend Mobile captured almost 14% of approved loans3. Since InterLend Mobile easily offers loan protection products at the time of application, most borrowers chose to protect their loans. At the time they applied for their loans, over 60% selected an insurance protection option3 and almost 70% of eligible borrowers selected GAP insurance3.
If your Loan Origination System does not offer insurance at the point of sale, your financial institution is missing out on an opportunity to better protect your borrowers and add to your bottom line.
In this volatile market, your borrowers may want to protect themselves and their family by protecting their loans from unforeseen circumstances. But if your Loan Origination System isn't offering insurance at the time of the loan, your financial institution may be missing out on a few things:
Creating an "even more" loyal member – In a Transamerica market research study, 92% of respondents who did purchase loan protection products said they saw the value in it and would purchase it again with their next loan.
Meeting a need that helps your clients feel more at ease – According to the survey, the primary reason consumers purchased insurance was because of the peace of mind it provides.
Offering options to help meet your borrowers' needs – Credit Life and Disability Insurance was considered the most valuable benefit by 30% of purchasers.
Confidently achieving financial objectives with less risk – Loan protection products can help avoid losses due to members' hardship, reduce bad debt reserves, allow you to secure better borrowing terms, and expand your sales safely.
Growing your financial institution – Insurance allows you to promote your institution through educating your borrowers, create strong member relationships, and grow fee-income opportunities.
InterLend is one of the only online lending systems available that helps financial institutions present insurance products during the loan origination process. It allows you to give your members the online and/or mobile experience that they want, while also meeting a need for protection that helps benefit both you and your member.
InterLend offers:
Fast application time – the average online application takes is 8 ½ minutes4 and the average mobile application takes less than 5 minutes4 to complete
Mobile access technology
Streamlined loan quotes
Value per lead maximization with cross-selling abilities
Real-time loan and insurance approval
Customizable solutions available in just a few weeks
Transamerica Financial Solutions Group can help you provide the personal member–centric experience previous generations of members have praised, while fusing that with the technological innovations tech-savvy borrowers crave. Our dedicated and experienced professional team delivers optimal solutions to businesses by valuing the organization's vision as well as their members' needs, preferences, and buying behavior. We will be happy to help you design a plan that will help you succeed.
1Based on Transamerica internal reports of a 2014 InterLend Mobile beta test.
2Pew Research Internet Project, "51% of U.S. Adults Bank Online," (August, 2013).
3Based on Transamerica internal reports of InterLend Mobile usage April 1-June 1 2014.
4Source: InterLend® Google Analytics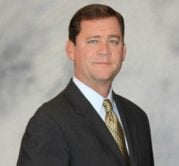 Tom Kazar is the Vice President of Sales and leader of the Sales Team for Transamerica – Financial Solutions Group. Tom's focus is on adding new insurance industry products, expanding ...
Web: www.transamericafinancialsolutions.com
Details