Is It Time For Boards To "Tee It Forward?"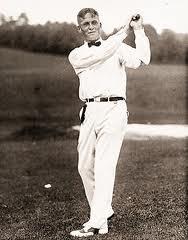 by. Henry Meier
Anyone who watched the final round of the PGA Championship yesterday in which 37-year old Jason Dufner outdueled 43-year old Jim Furyk to win his first major championship not only was treated to a great round of golf but also watched public service commercials featuring Jack Nicklaus and Tom Watson from the PGA gently reminding aging linksters to Tee It Forward.  In other words, you can't play the game in your 40s, 50s and 60s the same way you did in your 20′s.
This got me thinking, is it time for boards to "tee it forward?"  As someone who believes that the aging of our boards and the need to transition the business to younger generations is one of the key issues facing the credit union movement, I, for one, think the answer is a resounding yes.  A recent article in the Credit Union Journal highlighted subtle steps that board members can take to attract board members younger than 60 without pushing people out the door.
First, are your meetings board member friendly?  Don't take this the wrong way, Dad, but judging by the amount of tennis you play, you have more free time than I do.  The reality is that boards comprised of retirees have to be willing to set board meetings at convenient times for working folks and have them go at a pace that doesn't make them last longer than a game between the Red Sox and the Yankees.  Secondly, one board member mentioned that their credit union board lines up child care for board meetings to accommodate parents of younger children who wish to serve on the board.
All the boards profiled had adjunct positions that allowed board members to bring in younger members so they coud see what serving on the board would be like.  Finally, it takes leadership.  We've all heard boards talk about how they're committed to getting younger members.  But I don't see many boards making it a priority.  For example, are your board members responsible for recruiting younger members?  Do you tell your employees to be on the lookout for members who may make good volunteer board members?
continue reading »