Is technology killing your credit union's creativity?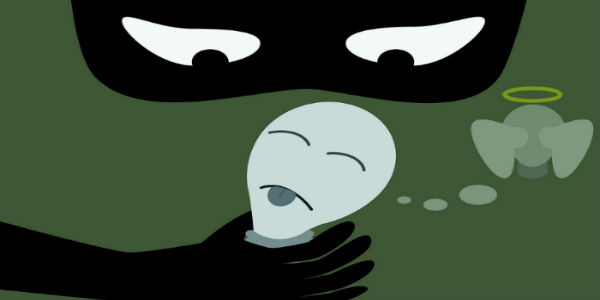 A Simple 3-Step Plan for Profitable Member Loyalty
The answer is, YES! But who can place blame with so many industry wide obstacles in your way: the financial crisis, intrusive government regulations (that have arguably done more harm than good), the ever-elusive omni-channel pressure, non-traditional competitors with their eye on increased market share, and, on top of it all, bearing the financial burden of the increasingly frequent large card compromises due to data breaches. This collective strife has clouded the horizon of adaptive innovation and made the credit union industry an easy target for mega banks and nontraditional competitors with gigantic budgets and access to unlimited technical resources.
It's time to move past survival and get into the new game.
Certainly, this is a familiar experience and survival story for most credit unions – and congratulations on overcoming any of these challenges, but it's time to get back to your core business in this new environment. This means capitalizing on existing advantages and driving member loyalty through new and creative products and programs. Easier said than done, I know, since the answer is not simply a new widget or app.
Actually, the boiler plate products that are currently being offered to members have been due for an overhaul dating back much further than the industry challenges of the last 8 years. We are now playing catch up with non-traditional competitors (Google, Apple, Paypal, Square, etc. – this list is growing by the second) and mega banks to emulate the new service standards driven by new technology and channels. Fortunately, however, we now have more advanced means of delivering an enhanced member experience at our fingertips.
Technology is a tool – not a differentiator. Competitive edge is creative, personal experiences.
From the perspective of credit union executives, budget cycles are and will continue to be dominated by channel and system upgrades and replacements – understood. While keeping systems current and providing services through the preferred member channels is critical, it is not going to create differentiation and consumer choices needed to achieve ultimate success. Creating innovative member and account loyalty programs that add true value to the member experience will drive profitable member behavior for the credit union.
Credit Unions need a flexible technology that promotes an understanding of their members' spending patterns, lifestyle choices, location, social status, etc. In addition, it should then allow them to act on theses insights to deploy effective, loyalty programs that leverages all of the data a credit union possesses – even if the data doesn't reside on the core system.
This course can redefine "service" and give you the fire power to not only beat your standard market competition, but also the "technology disrupters"(Apple, Google, et al..) that are all jockeying to get slice of the financial services market. How do we get there? With technology that works for you (not the other way around), using member data to its upmost potential and enabling creativity in program development that is readily adoptable. The good news is that with a few slight adjustments to your current approach to product management and promotions, your bank could dramatically increase revenue and simultaneously give new meaning and value to your technology road map.
The Key is NOT just developing an Authentic Strategy – It is Delivering It!
Most of the new product features and promotional strategies that could be used to maximize your product offering will be derived from the data you already have in your system, today. This is original and unique power that is often under-utilized. Leveraging your data to understand the spending habits of your members and taking action on that information will give you the power to create programs that will influence profitable behavior. Moreover, the positive byproduct of this approach is truly building member loyalty.
Here is the ACTION PLAN:
Take a Fresh Look at Your Data
Find an outside partner to complete a comprehensive market, product data and channel usage assessment. The assessment should begin with an examination of past performance at a market level and credit union level to identify gaps that can be filled with product solutions. The analysis should continue with a deep dive into demographics and member behavior. This will help you fine tune product concepts that will deliver the most compelling product set while balancing cost of funds with account growth. While most credit unions have invested a lot of money in CRM and Business Intelligence tools to allow them to understand their credit unions performance, getting a fresh perspective on your data through a different lens can open up lots of new possibilities.
Get Creative, Reward Your Members!
Combine your recently completed assessment with your knowledge of your members and community and create a compelling member level loyalty program. This program should provide value to your profitable members and also support the strategic goals of encouraging profitable behaviors, broadening relationships and attracting new members. Many large banks have starting to roll out reward programs focused on the customer behavior and keeping the focus on the entire relationship.  Examples include Bank of America's Preferred Rewards Program, PNC's Virtual Wallet and Chase's Mortgage Cash Back. Innovative member-level loyalty programs and "specialty savings programs" designed to help members save money for life events and retirement will dominate the market soon.  You need to start your process now if you are going to compete in this market.
Act On What the Data is Telling You
Unfortunately, most core systems do not offer the ability to reward members for profitable behaviors at the member level. Find a Relationship Pricing platform provider that gives you the ability leverage all your data and create robust rewards programs that will positively influence member behavior – driving increased deposits, loans, and non-interest income. The provider should be leveraging your data to create custom programs that suit your market and members, not a canned "one size fits all" product approach.
Execution is Power. Help is Here.
The credit union industry has to keep up with new technology and channels to answer the new definition of "service" expected by their members. Nevertheless, technology alone is not the defining factor for success. The defining factor will be the business strategies applied through the service channels.  You don't need the newest widget or mobile app to implement innovative strategies that drive your credit unions strategic goals. Many of the answers lay within your database, but if you don't do anything with that data, it's useless. It's not what you know, it's how you apply that knowledge. I work for Saylent , and we specialize in helping credit unions create custom programs that set them apart from the rest of the financial services market. With our technology and collaborative approach we can help you build a winning strategy today!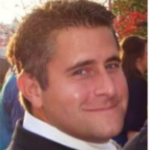 Mike Kersten is the Sales Director at Saylent Technologies, Inc. with over 20 years of experience collaborating with community financial intuitions. Mike is passionate about helping his clients bring new ...
Web: www.saylent.com
Details