Is your collections team properly trained?
You could easily argue that a comprehensive training program is one of the most important items when considering an outsourced collections partner. This is where a collector will learn skills on how to excel when it comes to etiquette, where they will learn about the collections process, and where they will learn how to comply with regulations.
A well-established training program is critical to the success and compliance of a collections operation. Since the type and frequency of training the collections staff gets directly impacts your borrowers, having a high-level understanding of the program is important. 
Collections Training Overview
Training programs should include both classroom and real-life trainings. This allows collectors to learn the ins and outs of their role and also apply what they have learned in the classroom setting to real-life situations. If you can feel confident about the training that your outsourced collections staff receives, then you can feel confident that your members will experience the kind of service that your credit union would provide them.
Compliance Training  
Compliance is an on-going challenge for most financial institutions. With something as regulation-intense as collections, it's important that you understand how your collections partner administers compliance training to their staff. Compliance should not be a quick review, but rather in-depth so that their staff understands the importance of remaining compliant with the necessary regulations.
Fair Debt Collections Practices Act (FDCPA)
The FDCPA was enacted to protect consumers from abusive, deceptive, and unfair debt collection practices, particularly from third-party debt collection agencies. It also restricts the time and frequency of collection calls, and provides guidelines for what constitutes acceptable and unacceptable behavior by debt collectors. This law is particularly critical for a collection staff to be properly trained. 
Unfair, Deceptive, or Abusive Acts or Practices (UDAAP)
UDAAP prohibits firms offering financial services from engaging in unfair, deceptive, or abusive acts or practices. According to the CFPB, an unfair act or practice:
Causes or is likely to cause substantial injury to consumers;
The injury is not reasonably avoidable by consumers; and
The injury is not outweighed by countervailing benefits to consumers or to competition
A well-trained collection staff will have a thorough understanding of their expectations under UDAAP when dealing with borrowers, will know how to identify potential complaints, and know what steps to take in order to resolve complaints. 
Systems Navigation
Your partner's collection team will need to be trained in the specific systems and software that they will be using to execute their tasks. Ensure that your training program includes time spent learning and navigating these tools so that the collections team is operating at maximum efficiency. A high level of functional familiarity with your collection platform will streamline the process of accepting payments.
Effective Communication
Collections agents spend a lot of their time interacting with your members, and the nature of these conversations can sometimes be stressful for the member. It is imperative that your partner's collectors have had extensive training in how to handle these situations tactfully and effectively. Scripting and role playing different scenarios will ensure that the agent has a solid grasp on:
Being professional  
How to ask probing questions  
Overcoming objections  
How to negotiate payments from the debtor  
Evaluating Agents
Once the collections team has undergone training, it's important that your partner evaluates their understanding of their role as a collections agent, compliance practices, communication strategies, and daily operations. All collection agents should have passing scores on:
Compliance Exams               
Systems Navigation               
Communication Strategies
Periodic Quality Checks
Learn how FAIRWINDS Credit Union decreased delinquency by 75% over a 5-year period by outsourcing their collections work to SWBC. Click here to download the case study.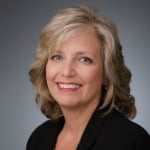 As Vice President of SWBC's Financial Institution Group, Connie oversees a professionally-trained staff that supports the Collection Department and the Electronic Cash Management product. Under Connie's direction, SWBC'...
Web: www.swbc.com
Details