Is Your Credit Union Optimized? Are You Sure?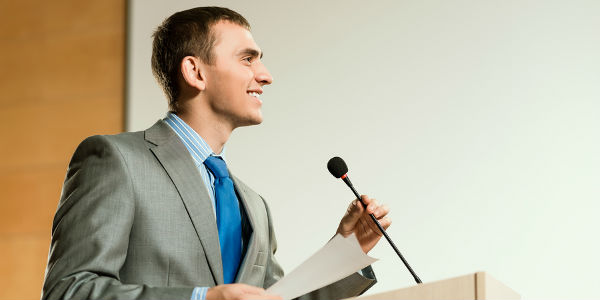 A couple of weeks ago, I went to a presentation on Search Engine Optimization (SEO) and Search Engine Marketing (SEM) from the source – Google. One of their trainers came up to Seattle and gave a presentation through one of their preferred partners – a local news affiliate I use often for advertising purchases. There was a plethora of great information during the training, my highlights include:
Enhanced Campaigns : Have you heard about these? Essentially, these new (newish, these started last year) campaigns allow for Google to place context into search words based on location, device, time of day, and more. So, if I search for "pizza" from my laptop on my home network at 7:00 at night, I am probably looking for delivery and the results will show that. On the other hand, if I search for "pizza" from my iPhone while walking downtown at 12:30 in the afternoon, I am probably looking for a quick place to hop in for a bite – so the search results will show that as well. Very interesting stuff.
Terms Google has never seen: Another interesting tidbit I heard at this training is that of all the billions of searches on Google every day, 16 percent of them are "new." Meaning, 16 percent of the things that get typed into Google are written in a way that Google has never seen. That goes to show how different each human mind works, huh? If 160,000,000 of every billion searches are presented in a way that Google has never seen, how are we supposed to choose the right search terms to be found?
People still want brick-and-mortar: Even though 97 percent of consumers research products online, 93 percent of retail sales take place offline. That is for all retail sales – including books, clothes, electronics, and more. How inclined will people really be to opening their first account online and starting a relationship with your credit union without coming in to see you first?
Ten point seven: That is the number of resources a consumer will look at before making a purchase decision. Forty percent of these resources are some sort of search, and 71 percent are more likely to make a purchase based on social media referrals. How is your Facebook page and Twitter account looking these days?
YouTube is key: YouTube reaches about half of the total reach of every cable network everywhere put together every month. And, it is a great place for reaching target demographics that are typically hard to reach: in the 18-34 year old age demographic, 75 percent of multiculturals, 79 percent of millennials, 83 percent of men and 80 percent of moms watch YouTube videos. Do you have your ads on preroll video yet?
Optimize your website: If you have been making excuses for not optimizing your website, maybe this little tidbit will change your mind. 57 percent of consumers would not recommend a business with a poorly designed mobile site. And, 40 percent will leave and go to a competitors site if the page they are taken to isn't optimized for mobile. I repeat, 40 percent. Almost half! What is your website experience like on an iPhone? Android? Windows phone? Tablet? Is it causing almost half of the people you have reached to turn around and go to your competitor? What a waste of marketing time and dollars.
There was so much information provided at this session it was truly amazing. I took five pages of notes in a presentation that was about an hour and a half. If you get an invite from one of your vendors because Google is coming to town, do yourself a favor and put it on your calendar. It was absolutely worth the ½ day out of the office. What was most surprising to you on my list?
Why do people say one thing and do another? What really drives behavior? How does the brain actually work – and how can we best communicate with it? What does that ...
Web: www.thebrainybusiness.com
Details