It's 2022 budgeting season: Here's 5 tips for CUs to use in the IT budgeting dance
It is 2022 budgeting season already, which means understanding your credit union's business priorities, aligning IT spending with said priorities, and building the case for critical investments to support growth and mitigate risk. 
To drive 2022 budget, you must also analyze your IT costs today. Sounds obvious, but too often the true cost of technology is obscured. Here are five ways credit union CIOs can extend the value of their IT budgets to support their organization's strategic IT goals in 2022.
1. Knowledge Is Power
The invoices for your cloud services, co-location, and telecom are a good place to start when analyzing your IT budget but gathering information on IT spend requires more. When a CTO or CIO digs into the full scope of their IT spend, they regularly discover that more funds are being funneled into technology than they realize. 
From individual department budgets to personal credit cards, there are often "hidden" pockets of IT spend that must also be tracked to get an accurate understanding of your credit union's real investment.
2. Understand Your Users
The true value of your IT should be measured in terms of how people use it and the business impact it delivers for particulars like risk mitigation, productivity increases, and improved customer experiences. Every component should be in service of employees and members; therefore, you must fully understand the risk to operations if a critical service fails and allocate your budget accordingly. 
Credit unions' regulatory compliance requirements also necessitate an appropriate security budgeting strategy. Viewing IT investments as nothing more than a dollar amount per user is a shortsighted strategy that results in overlooking critical pieces of the puzzle.
3. Build Your Budget
Having a yearly budget calculated based on prior year investments is a solid place to start. Consider both recurring costs (for at least 12 months) and one-time costs. Keep in mind that the latter expenditures (e.g., servers, PCs, etc.) will likely have a useful life of 3 to 5 years. However, with the pace of technology, it's probably closer to 3 years. You also need to budget for existing employees as well as your credit union's growth rate (over the next 12 to 36 months) and future needs. 
Beyond the user and infrastructure foundation, it is critical to incorporate big initiative line items from digital banking transformations to cybersecurity advancements.  
4. The CFO Is Your Friend
To really see your budget in the context of the bigger organization, you need to speak with people who have crunched all the numbers. The CFO and team can show you the historical data so you can determine which patterns will influence your budget allocations moving forward. This is also where you'll discover duplicate spending efforts, which can be a key way to help avoid overhead costs or find dollars for reallocation. 
Sometimes costs from other departments can be shifted into the IT budget based on who is driving the initiative. Building relationships with your CFO and team gives people more freedom to share their perspectives and pitch ideas that can ultimately benefit everyone.
5. Spend Smart
Optimizing your IT spend can look very different from one credit union to another, which is why it's important not to fall into a one-size-fits-all trap. Always evaluate your progress against the current budget and review your IT service contracts annually to ensure they are aligned with your business objectives. 
Smart spending often comes in the form of meticulous consolidation and improved productivity. For example, consider multiple year commitments when cost savings can be realized, or split longer-term projects into more manageable phases or segments.
These strategies are designed to get you thinking past the figures on the page. From protecting data, optimizing your members' digital banking experiences, to preparing for cyber incidents, your budget needs to factor in how your organization operates and who is using the technology you've worked so hard to build.
For more IT budget planning resources, view our Guide to Uncovering Pitfalls in Your IT Budget and IT Budget Planning Checklist.
Are you ready to optimize your ROI? Our IT budget experts can help identify areas for improvement and cost-effective IT solutions that will give your organization a better return on investment. Dataprise delivers best-in-class credit union IT solutions that drive digital transformation, enhance member experiences, and eliminate cybersecurity risks. By providing end-to-end technology solutions, we assist with your credit union's near-term and long-term technology priorities to enable you to be the best at what you do.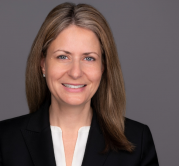 Mary Beth Hamilton is vice president of marketing at Dataprise, the premier strategic managed service and security provider to credit unions and other financial institutions across the United States. Mary ...
Web: https://www.dataprise.com
Details