JPMorgan Chase ordered to pay $309 million for illegal credit card practices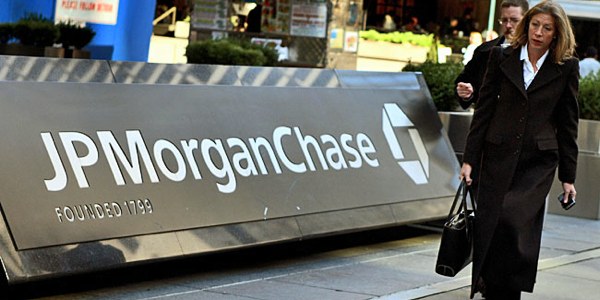 WASHINGTON (Reuters) – U.S. bank regulators on Thursday ordered JPMorgan Chase & Co to correct its debt collection and other credit card procedures and to refund more than $300 million to customers harmed by the bank's practices.
In separate orders, regulators faulted the largest U.S. bank by assets for errors in how it pursued credit-card debts in court, and for charging customers for credit-monitoring services they never received.
The orders, which include $80 million in penalties against JPMorgan, came the same day the bank agreed to pay $920 million in penalties to resolve the biggest civil probes of its "London Whale" derivatives trading losses.
While the settlements do not end the various investigations of the bank, they allow JPMorgan Chief Executive Jamie Dimon to resolve some of the multitude of legal issues weighing on his company.
The Consumer Financial Protection Bureau and the Office of the Comptroller of the Currency ordered the bank to refund $309 million to about 2 million customers charged for the credit-monitoring services.
The OCC also ordered the bank to review past debt collections and compensate customers affected by errors. It did not provide details of how extensive the debt-collection problems were. That order did not include financial penalties, but left the door open to future fines.
In a statement, JPMorgan said the collection issues affected less than 1 percent of customers. It also said it stopped filing collection lawsuits in 2011 and has not restarted them.
continue reading »