JPMorgan, Justice Department reach $13B settlement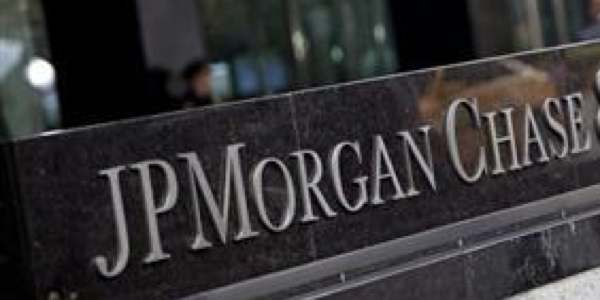 Settlement ends civil mortgage-related investigations that dealt a black eye to the leading bank survivor of the 2008 financial crisis
By Kevin McCoy, USA TODAY
Banking giant JPMorgan Chase Tuesday finalized a record $13 billion settlement of multiple investigations over toxic mortgage investments such as those that helped spark the 2008 financial crisis.
The agreement announced by the U.S. Department of Justice and state officials in New York includes a statement of facts in which the nation's largest bank admitted that it knew that residential mortgage-backed securities that it marketed did not comply with underwriting guidelines and weren't fit for sale.
The settlement covers civil mortgage-related claims but does not absolve the bank or its officials from potential criminal charges, though JPMorgan said it broke no laws.
The penalties total more than half the $21.3 billion the bank reported in 2012 profit — and mark the largest government settlement ever paid by a single U.S. firm. The agreement also ends civil, mortgage-related probes that dealt a financial black eye to the leading bank survivor of the financial crisis, and to its CEO, Jamie Dimon.
Under the deal, JPMorgan agreed to pay $9 billion to settle federal and state civil claims by various entities related to the mortgage securities. That includes a $2 billion non-tax-deductible fine to the Department of Justice. JPMorgan said it would seek tax deductions for the remaining fines.
The bank will also pay $4 billion in the form of relief to aid consumers harmed by improper mortgage actions of JPMorgan and two subsidiaries it acquired during the crisis — investment bank Bear Stearns and failed bank Washington Mutual. That relief will come via principal forgiveness, loan modification and efforts to reduce blight.
An independent monitor will oversee JPMorgan's compliance.
JPMorgan shares closed up 41 cents at $56.15 in Tuesday trading.
"Without a doubt, the conduct uncovered in this investigation helped sow the seeds of the mortgage meltdown," said Attorney General Eric Holder. "JPMorgan was not the only financial institution during this period to knowingly bundle toxic loans and sell them to unsuspecting investors, but that is no excuse for the firm's behavior."
continue reading »