JPMorgan profits sink, but Dimon confident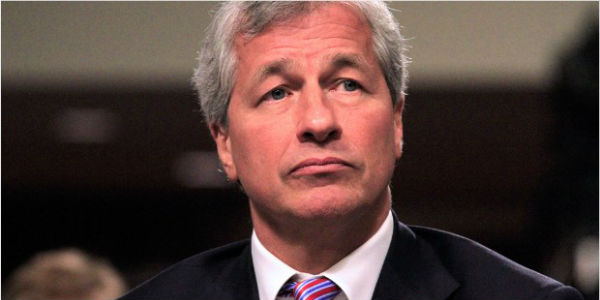 JPMorgan Chase CEO Jamie Dimon expressed more optimism about the economy, but that's not reflected in his company's earnings.
by.  Jesse Soloman
The nation's largest bank by assets earned $5.3 billion, or $1.28 per share, in the first three months of 2014. That was down sharply from the first quarter of 2013 and was below analysts' forecasts. Revenue fell 8% from the same period last year, to $23.9 billion.
Shares of JPMorgan (JPM, Fortune 500)were down more than 2% in premarket trading.
The news is not good for the banking sector — and investors overall. JPMorgan is the first major financial firm to report its results. Wells Fargo (WFC, Fortune 500) will do so later Friday morning. Citigroup (C, Fortune 500), Bank of America (BAC, Fortune 500), Morgan Stanley (MS, Fortune 500) and Goldman Sachs (GS, Fortune 500) will release their results next week and expectations are low for those four banks as well.
Stocks plunged on Thursday and there were some hopes that good news from banks might help to stabilize the market.
continue reading »