Justice Department seeks mortgage deal with Bank of America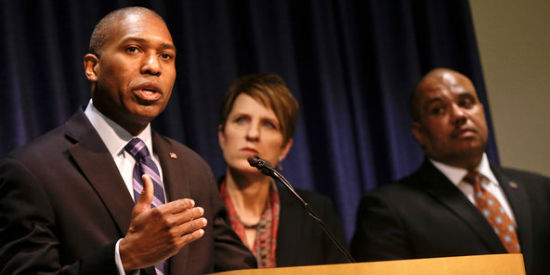 by. Jessica Silver-Greenberg and Ben Protess
The Justice Department, building on a multibillion-dollar mortgage settlement with JPMorgan Chase last year, is now aiming for a deal with Bank of America.
In a move that raised the stakes for the government's crackdown on banks that sold the troubled mortgage investments during the financial crisis, the Justice Department made Bank of America an opening settlement offer of roughly $20 billion several weeks ago, according to people briefed on the matter.
But that amount is a somewhat inflated starting point for negotiations, and Bank of America has not yet made a counteroffer, according to the people who were not authorized to speak publicly.
The initial offer, the people said, included money earmarked for a settlement with the Federal Housing Finance Authority, a regulatory agency. After the Justice Department made that offer, Bank of America reached a separate $6.3 billion cash deal with the regulator. Because of this, the Justice Department's remaining request has shrunk significantly.
continue reading »